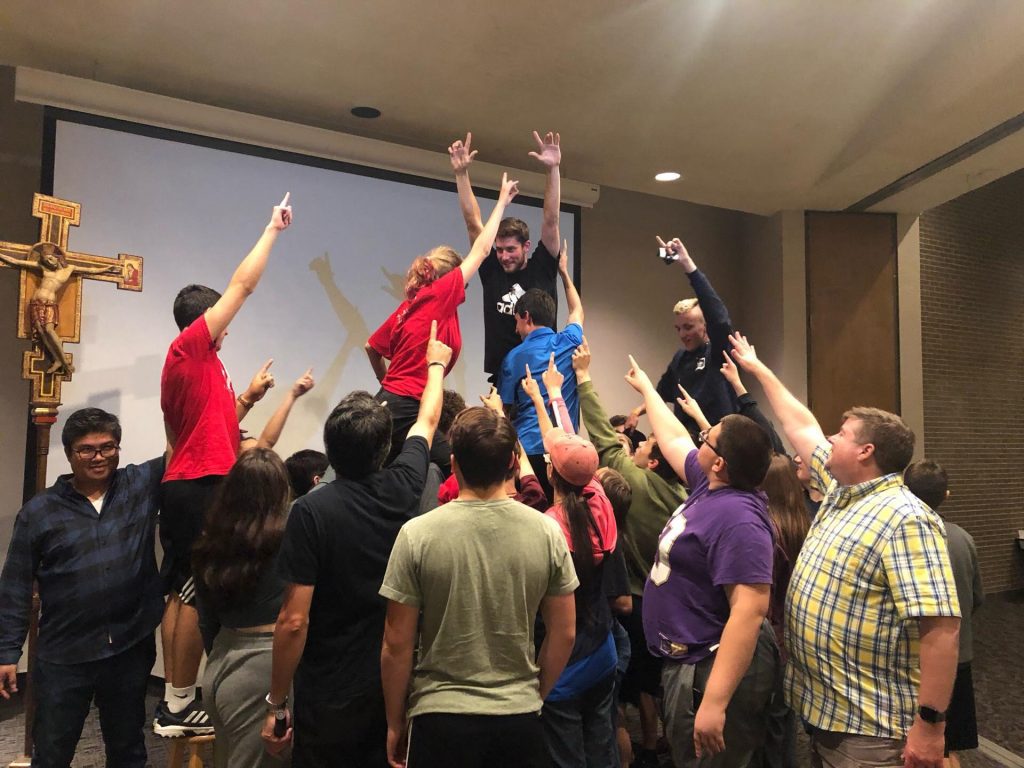 Teen Ministry at St. Anastasia is open to grades 9-12. There are a wide variety of opportunities ranging from weekly gatherings to retreats and mission trips to fit the needs of all teen parishioners.

Communication for Teen Ministry takes place in the BAND App. To join, email our Youth Minister, John Boutin.

Our Parish Calendar has all this and more.

Questions? Email John Boutin or call 248-689-8380, Ext. 108

Brothers and Sisters in Christ (BASIC) Youth Group
Sisters In Christ
Bibles & Bros