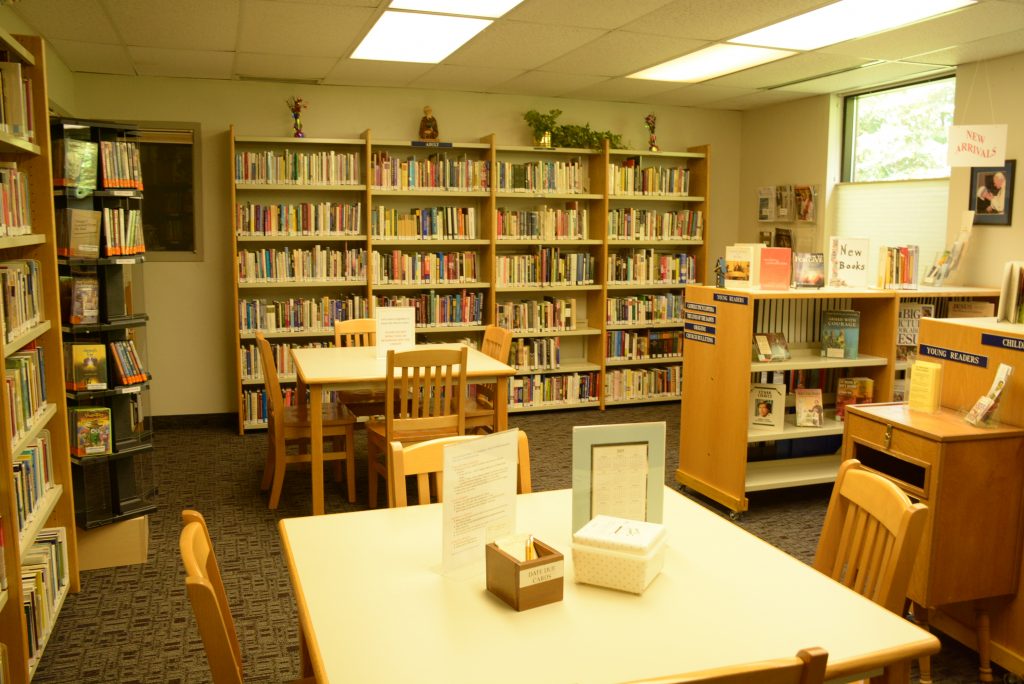 The St. Anastasia Catholic Church parish library's collection encourages spiritual growth, awareness of God's presence, and knowledge of the Catholic Church, its teachings, and doctrines. As our founding pastor said, "The Library is the second tabernacle of God."

Fr. William B. Davidson

Come and visit the Parish Library!* You will be surprised by the variety of topics available.

Sunday: 9 AM – 12 PM
Monday through Thursday: 9 AM – 4 PM
Friday: 9 AM – 3 PM

The St. Anastasia Catholic Church Parish Library is available to all registered parishioners. Our collection focuses primarily on Catholic teachings, Scripture, prayer, Christian-living, saints, and Christian-themed fiction and non-fiction.

The parish library is located in the hallway behind the parish Social Hall.

*Hours of the Parish Library are subject to change with or without notice, due to holidays, parish closings, meetings, etc. Please feel free to call ahead if making a special trip in (248) 689-8380.