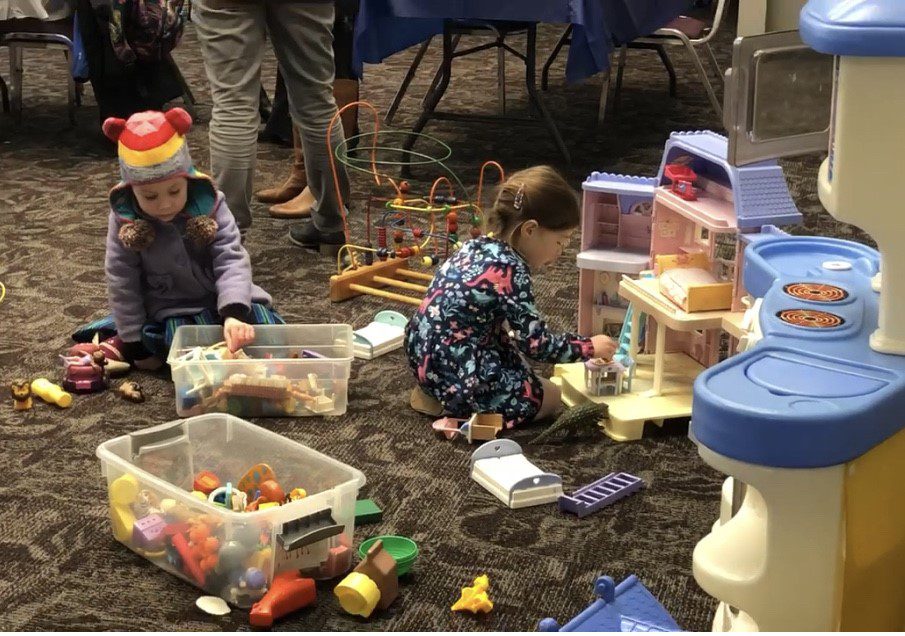 Young Families Play Date | Saturday, July 10 | Boulan Park
Welcome back! Moms, Dads, Grandparents and all children are invited to our monthly playdate! We meet on the second Saturday of each month at 9:15 am for some family fun! Our fun lasts until about 10:45 am. We have doughnuts and coffee, fellowship for the adults, and playtime for the kids. Typically we meet in the Social Hall, with occasional offsite playdates.

The information for the upcoming playdate can be found in the monthly newsletter. (Sign me up for the newsletter!) This group is focused on families who have children who are not yet in school age, but older siblings are always welcome too!

Our next playdate will be Saturday, July 10th at Boulan Park. We will meet at 9:15 am.
Directions to Boulan Park
---