Upcoming Events
Stay up to date on Parish Events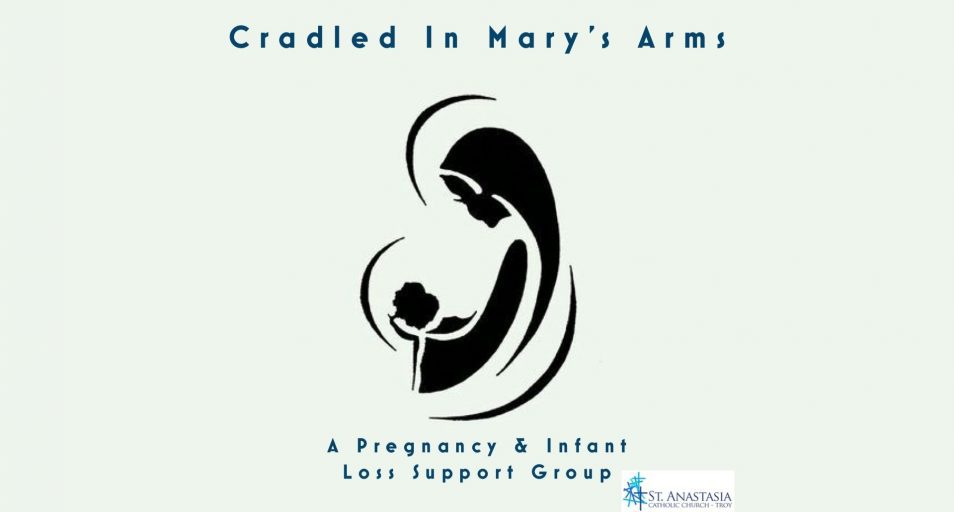 Cradled in Mary's Arms
A Pregnancy & Infant Loss Support Group If you have experienced pregnancy or infant loss, join us for prayer, reflection, and support.Our next meeting will be Tuesday, July 6 @…
Read More >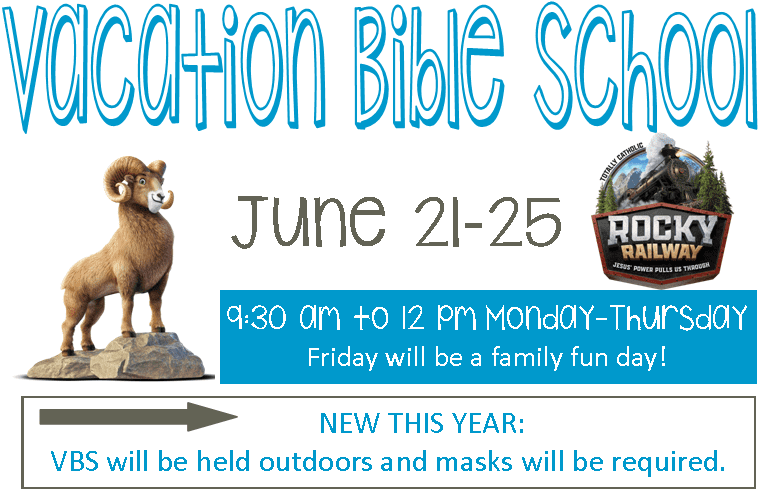 Vacation Bible School 2021
For information contact Elizabeth Spencer by email .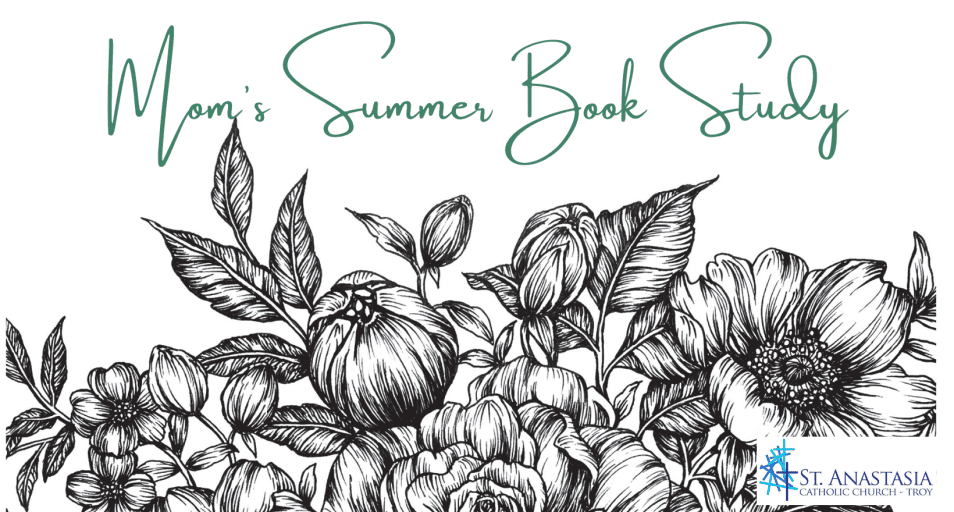 Mom's Summer Book Study
Click the title above to learn more!
Motherhood is hard. Which is why mom's need the refreshing truth of the Gospel to be repeated over and over, in every moment. Join us this summer as we read "Risen Motherhood".
Happenings
Stay up to date with what's happening in our Parish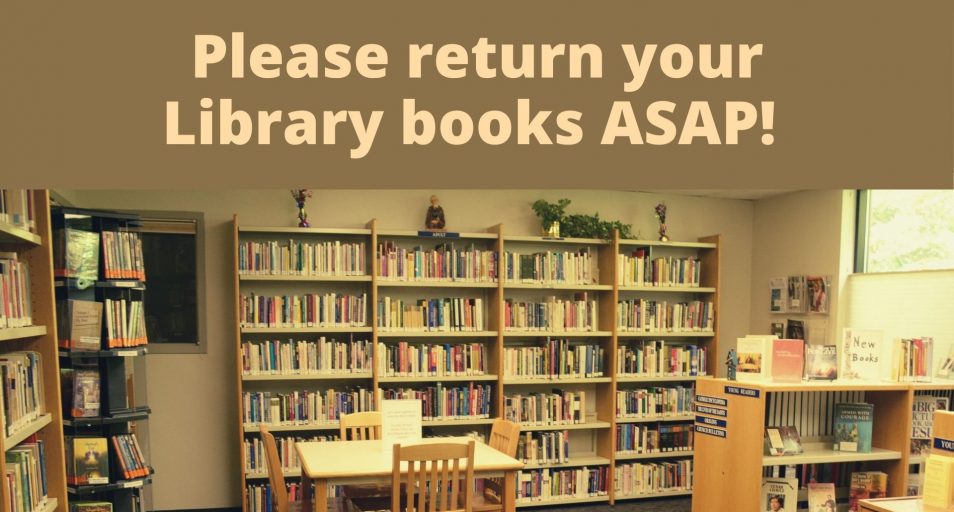 Parish Library Returns
A gentle reminder to return all overdue material as soon as possible to the Parish Library. There is no charge for overdue resources. 3 places you can drop off your…
Read More >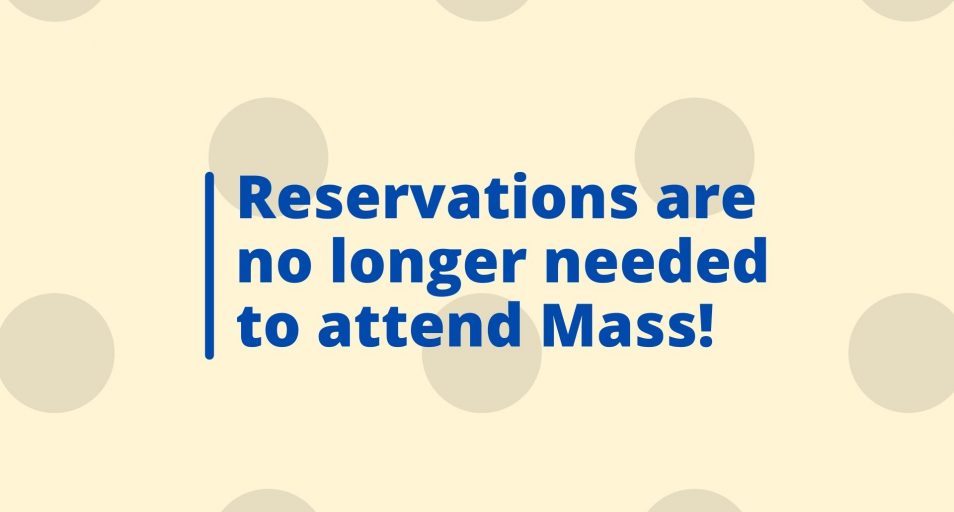 Reservations no longer needed
We are open to celebrate Mass!   Masses are limited to 250 people including clergy and Mass ministers.  Beginning June 12, reservations to attend Mass in person will no longer be needed. …
Read More >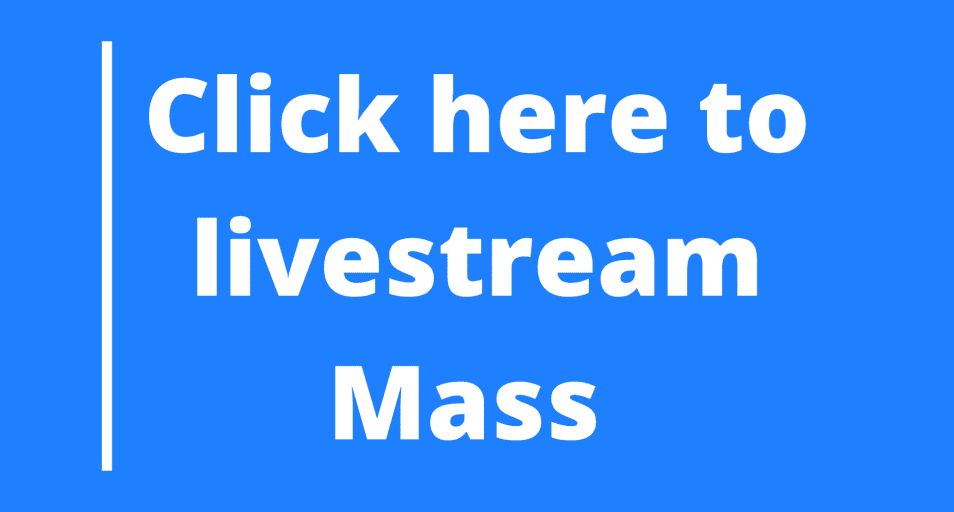 Watch Mass
Livestream Mass or watch a previously recorded weekend Mass.