Confirmation perfects Baptismal grace; it is the sacrament which gives the Holy Spirit in order to root us more deeply in the divine filiation, incorporate us more firmly into Christ, strengthen our bond with the Church, associate us more closely with her mission, and help us bear witness to the Christian faith in words accompanied by deeds.

— The Catechism of the Catholic Church #1316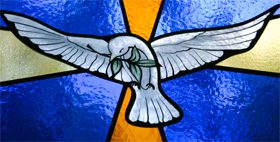 For High School Students, please email the Religious Education Office. Confirmation preparation, a 2 year process that typically begins in 8th grade, is offered to all students who are properly prepared/disposed and who have not received this sacrament, as well as to those students that received the sacrament at a young age and desire more knowledge regarding this sacrament. Students in high school who have not completed their first through eighth-grade years of religious formation at St. Anastasia may need to make special arrangements. Contact us and we will help make a plan.