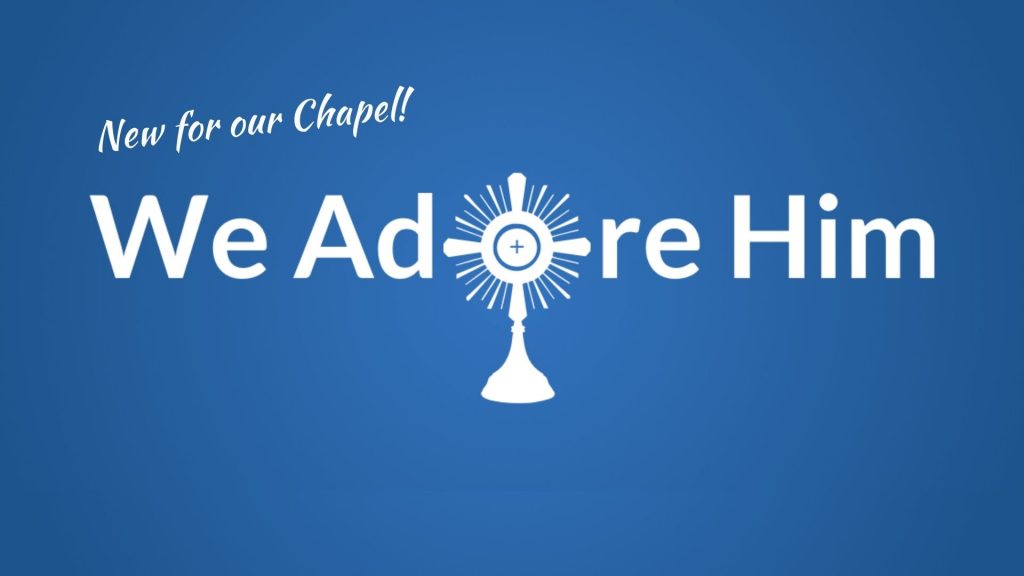 We are pleased to announce the addition of an easy to use software program to schedule your Adoration hours in the Divine Mercy Chapel.

This simple program allows you to schedule yourself for prayer time in the chapel. You may sign up for a regularly scheduled time, but even if you are unable to commit to a regular weekly or monthly commitment, We Adore Him allows you to schedule a one-time visit (of course, our chapel is always available to you without scheduling a time).

Visit this website to schedule: www.stanastasiaweadorehim.com/en

You can find more information about our Divine Mercy Chapel on our website.