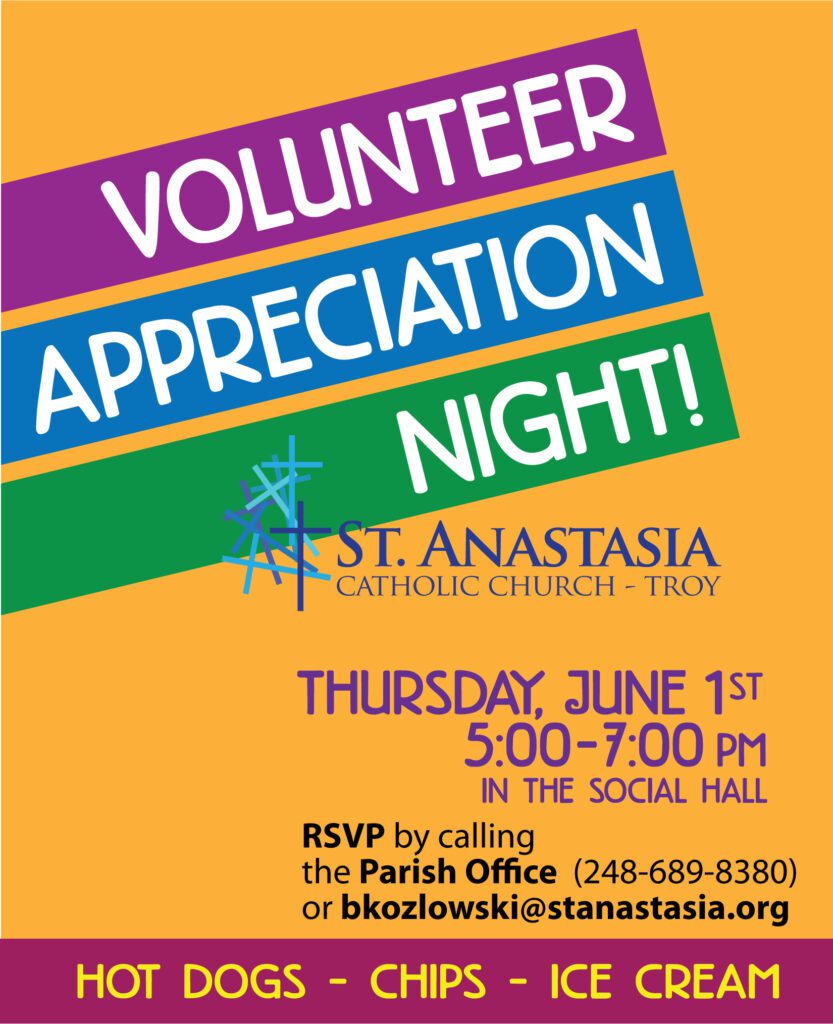 We are so blessed to have such a vibrant parish family!
Thank YOU for being a part of it! 

Fr. Steve, Fr. Jim, Deacon Tom and the Staff would love to see all of our volunteers and their families (whether you are brand new to our parish or have been here for decades) come together for an evening of thanksgiving to celebrate all the wonderful things we have accomplished together, with the help of the Holy Spirit.

You (and your family) are invited to join us for our Volunteer Appreciation Night planned for
Thursday, June 1st from 5-7 pm in the Social Hall.

Hot dogs, chips and ice cream will be provided.
Please RSVP by Tuesday, May 30th that you can come! 

Questions? Email Brenda Kozlowski, Director of Evangelization and Parish Life or call (248) 689-8380 Ext. 103.