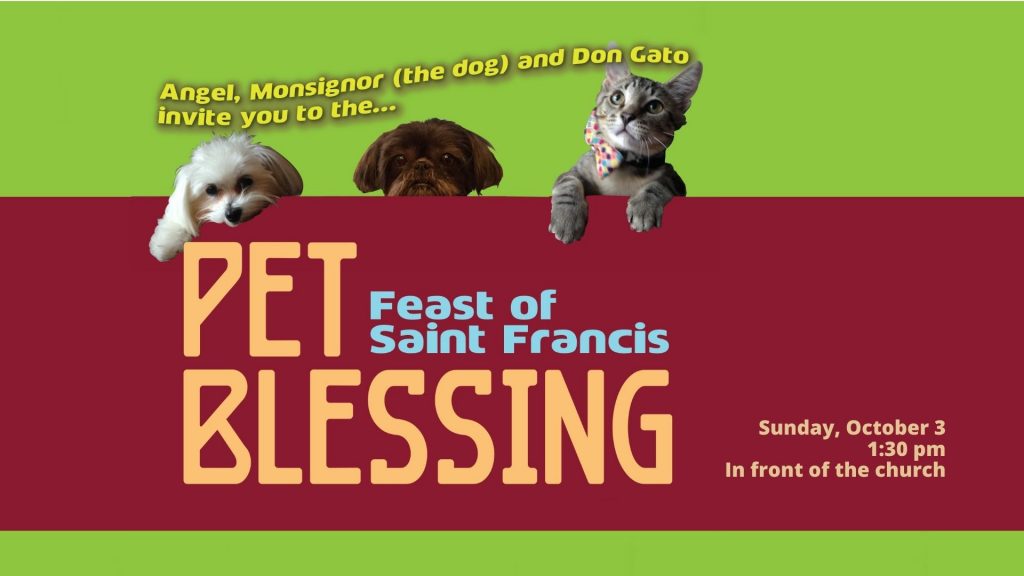 All things bright and beautiful, All creatures great and small, All things wise and wonderful, The Lord God made them all.

Each year, around the feast of St. Francis of Assisi, we hold our annual Pet Blessing.
All of your animals are welcome to get a blessing on Sunday, October 3rd at 1:30 pm in front of the church.


Here are some interesting stories about St. Francis and various animals:

Preaching to the Birds
Father Francis and his companions were making a trip through the Spoleto Valley near the town of Bevagna. Suddenly, Francis spotted a great number of birds of all varieties. There were doves, crows, and all sorts of birds. Swept up in the moment, Francis left his friends in the road and ran after the birds, who patiently waited for him. He greeted them in his usual way, expecting them to scurry off into the air as he spoke. But they moved not.
Filled with awe, he asked them if they would stay awhile and listen to the Word of God. He said to them: "My brother and sister birds, you should praise your Creator and always love him…read more here.

*All events subject to change, with or without notice.