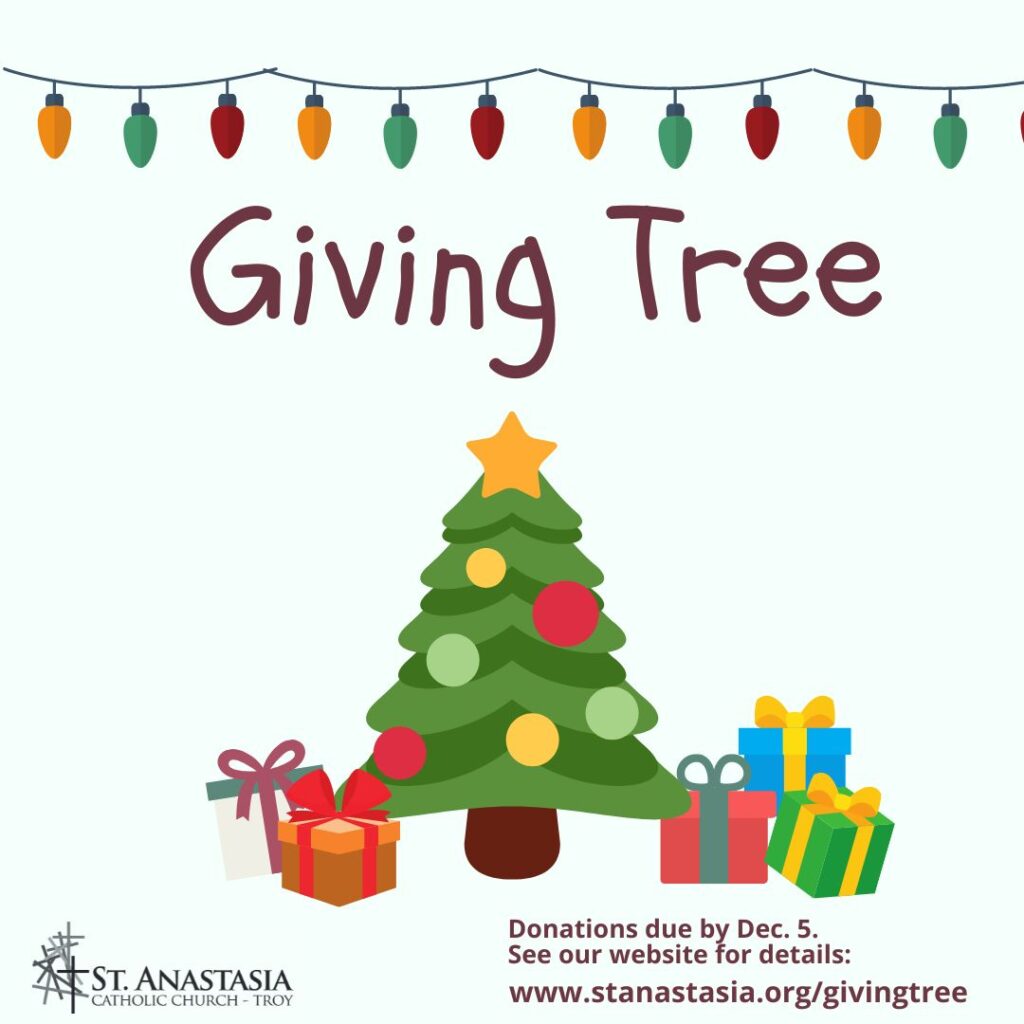 What is the Advent Giving Tree?
Through the generosity of many parishioners, Christmas joy is given to many families and individuals in need who would not be celebrating Christmas without our help.

The trees will be set up in the Gathering Space on November 22.
Please take a tag off a tree in the Gathering Space and return the item (or purchase online) by Monday, December 5.

This Advent Season your donation will be helping 4 local charities!

We will be supporting:
St. Moses (Better Way Detroit) with warming items for families
St. Aloysius Parish for the homeless via an Amazon Wish List
United Community Family Services with toys
St. Damien of Molokai Parish families with Meijer gift cards
Thank you for your generosity!