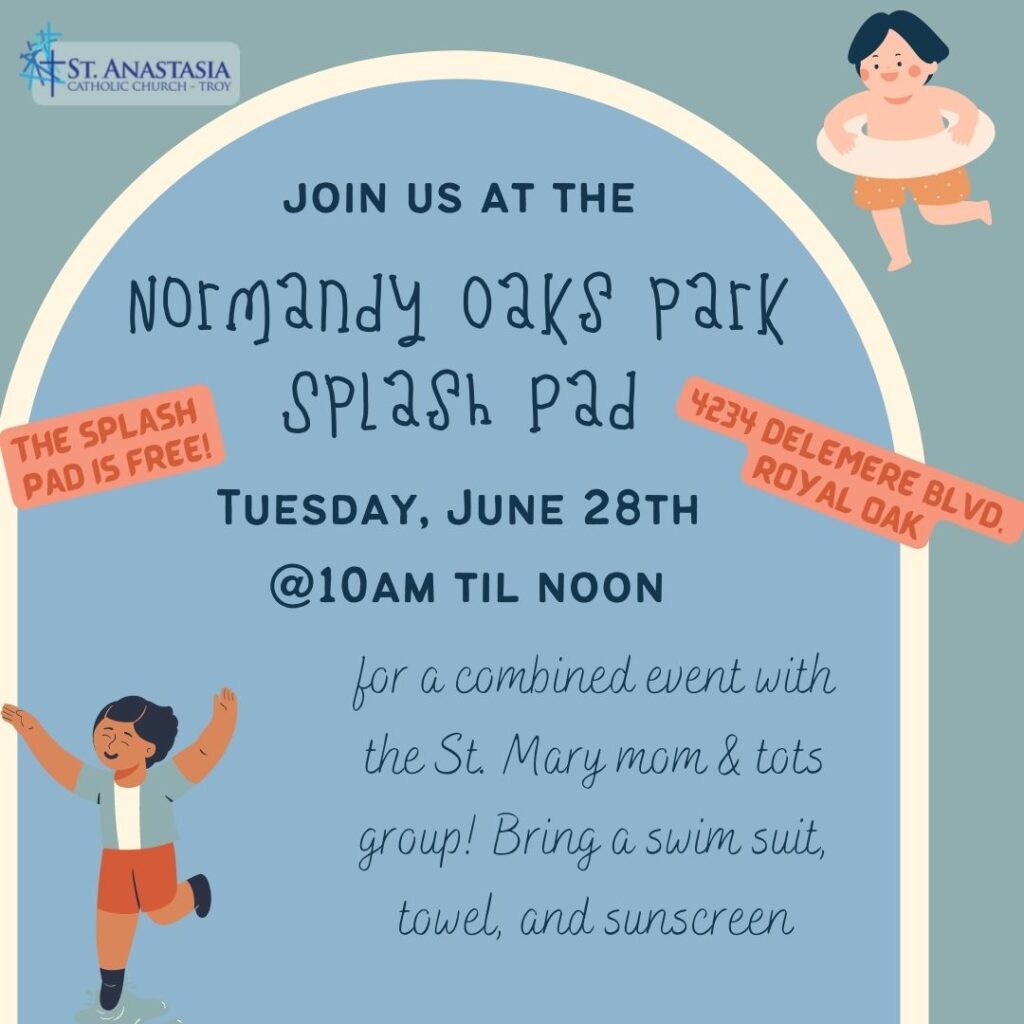 Join us on Tuesday, June 28th from 10 am until noon for fun at the Normandy Oaks Park Splash Pad in Royal Oak!

Bring a swim suit, sunscreen and a towel.
Get a chance to meet some awesome moms from St. Mary's Parish.

Questions? Email Abby Avery or call (248) 689-8380 Ext. 120.

Directions

Helpful information about what to expect at the Splash Pad.


All activities subject to change with or without notice.