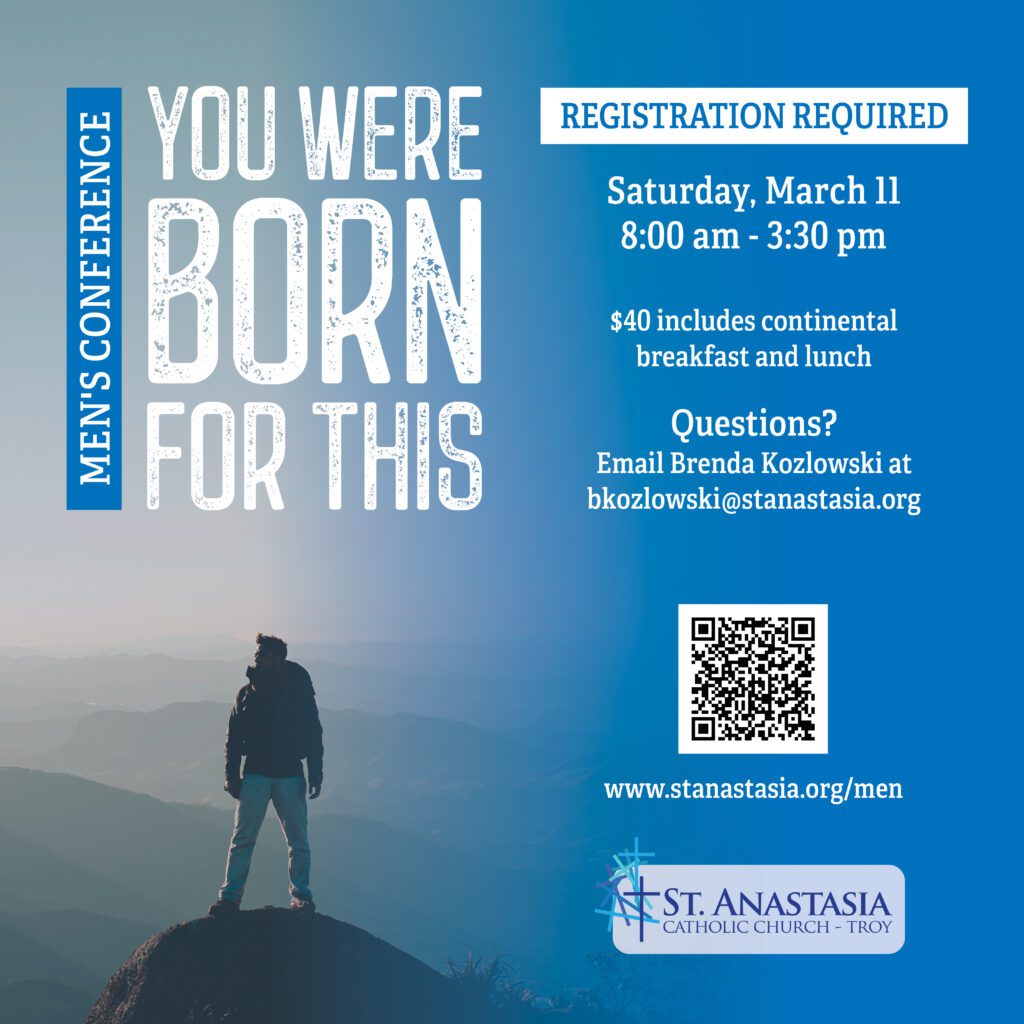 Calling all men to an all day Men's Conference at St. Anastasia!

Inspiring and Engaging Speakers, Praise & Worship Music (by Melanie Rae), Confessions, and more!

Saturday, March 11, 2023
8:00 am – 3:30 pm in the Davidson Center

Keynote Speakers:
Fr. Jim Lowe, St. Scholastica in Detroit
Jack Krasula, President of Trustinus, LLC
Fr. Jim Houbeck, Associate Pastor at St. Anastasia
Dr. Marlon De La Torre, Executive Director for Evangelization and Missionary Discipleship

Tickets are $40 per person and registration is required! Register here.

8:00 – Registration and Continental Breakfast
9:00 – Conference begins
12 noon – Lunch
12:45 – Afternoon sessions begin

The Conference will end around 3:30 pm and all are invited over to join us for our 4:00 pm Mass in the Church.


A man named John was sent from God. He came for testimony to testify to the light, so that all might believe through him.
John 1:6-8

Keep an eye on our website for updates!

Questions? Contact Brenda Kozlowski, Director of Evangelization & Parish Life by email or call (248) 689-8380 Ext. 103
If you know of someone who would like to come but has financial concerns, please contact Brenda. All information will remain confidential. Limited availability.

*All activities subject to change with or without notice.