Are you celebrating a milestone wedding anniversary (1st, 10th, 55th, etc.) in 2021?
We invite you to join us for 12:00 pm Mass on World Marriage Day (Sunday, February 14th) for special recognition and a blessing.
Refreshments will follow after Mass in the Social Hall.*
RSVP required. To be included, complete this form by Monday, February 8th. Note: You will still need to make your Mass Reservations (available early only to those registering for this event).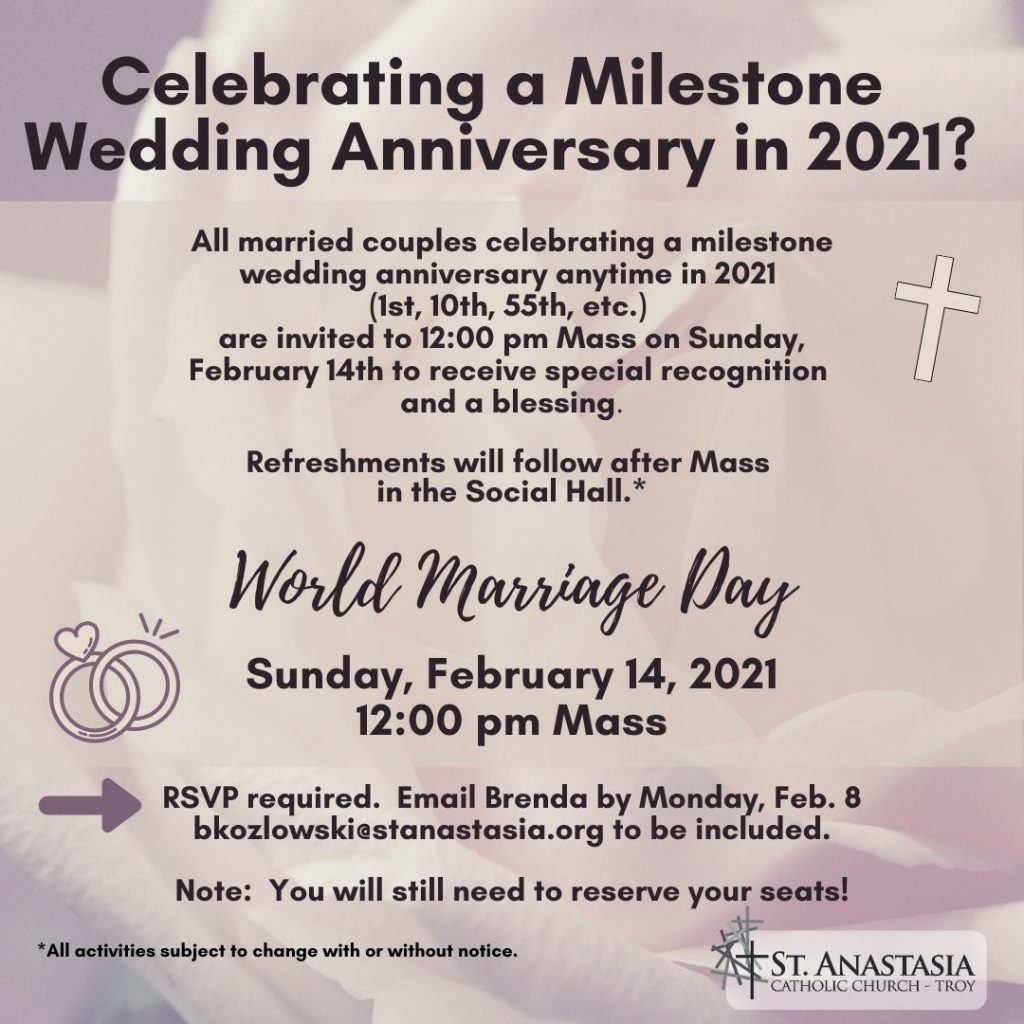 *All activities subject to change with or without notice.