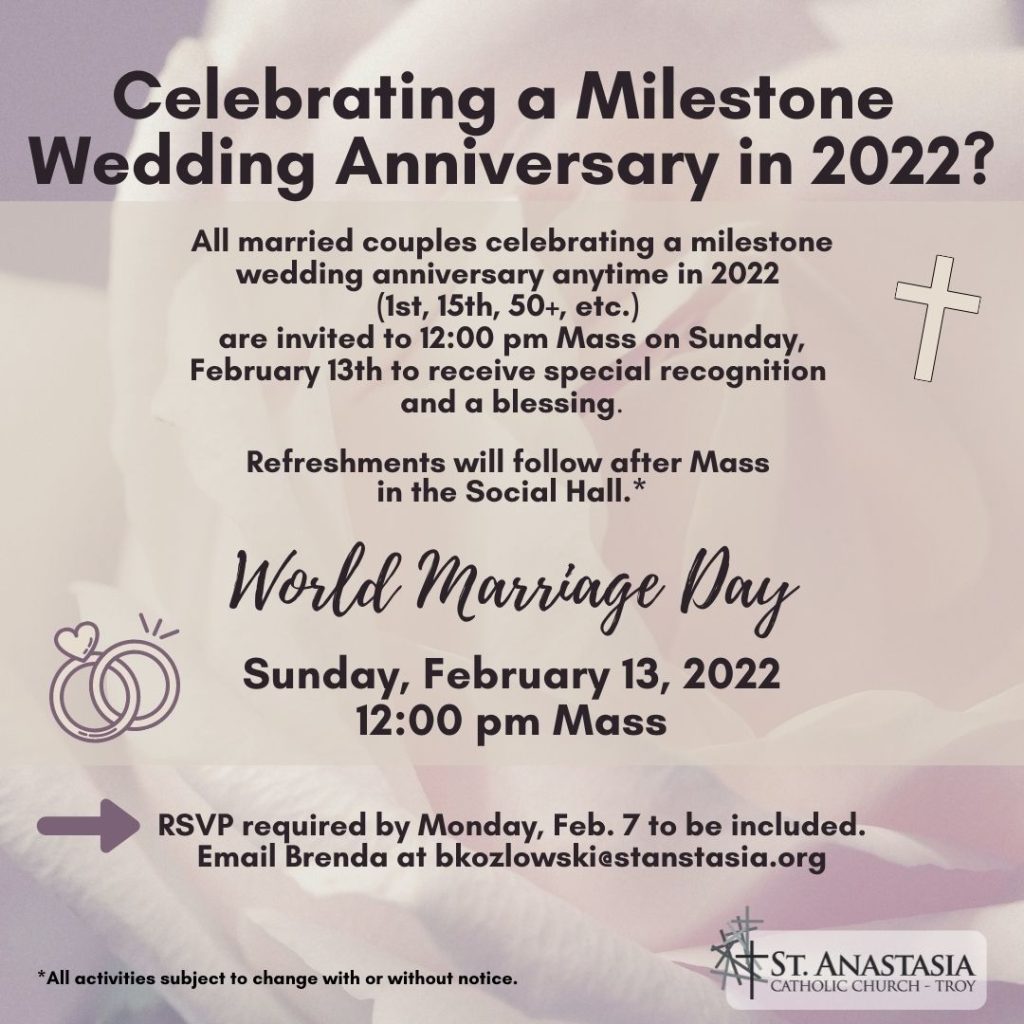 Are you, or someone you know, celebrating a Milestone Wedding Anniversary (1st, 5th, 25th, 50th, etc.) anytime in the year 2022?
We invite you to join us in celebrating on Sunday, February 13th at the 12:00 pm Mass. You will receive special recognition and a blessing.

Refreshments will follow after Mass in the Social Hall.

RSVP is required by Monday, February 7 to be included. Please fill out this short form to reserve your spot.

Questions? Email Brenda Kozlowski or call (248) 689-8380 Ext. 103.


Prayer for married couples can be found here.
Additional support and enrichment for marriages can be found on our website.