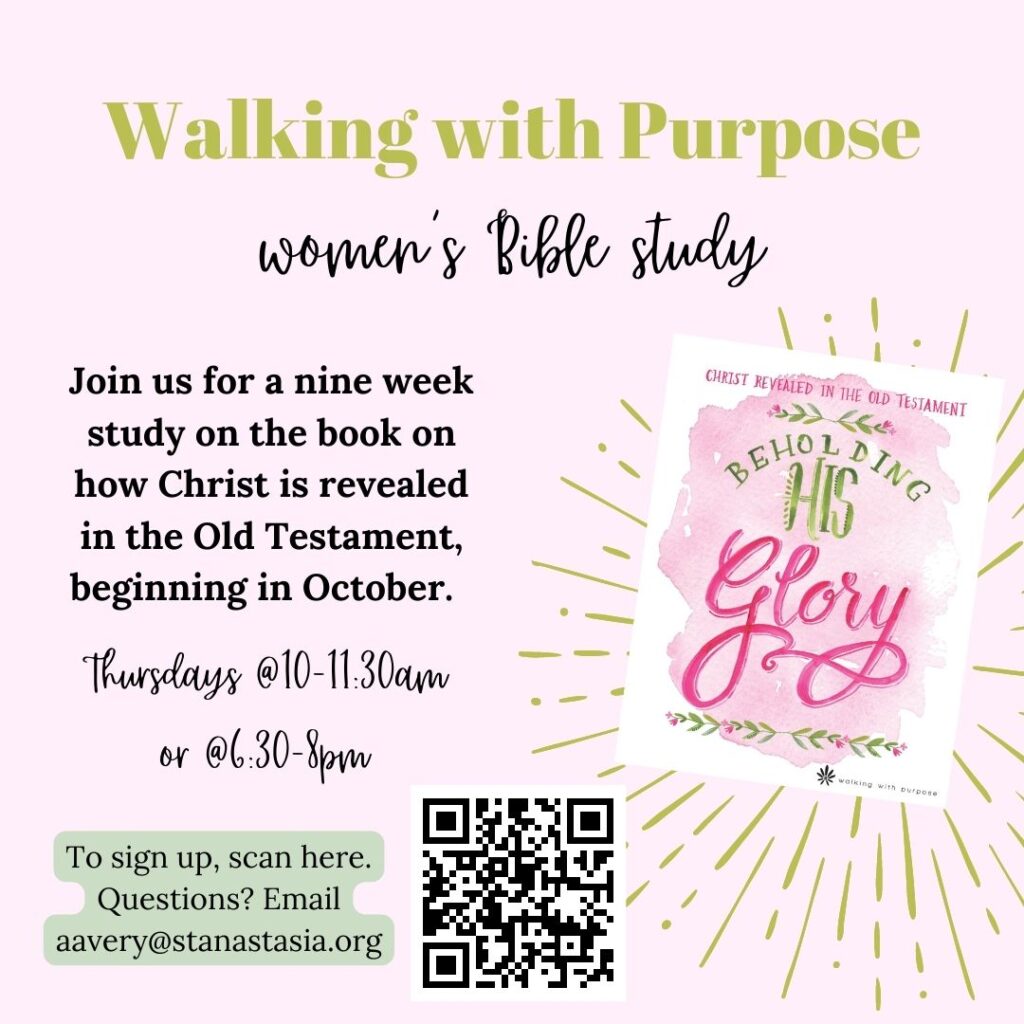 Women's Bible Study
Join us for a 9 week study on the book "Beholding His Glory".
Come as often as you can (whether you read a page or the whole book), we want you there!
This study will start in October and meet on Thursday mornings (10-11:30 am) and evenings (6:30-8 pm).

October: 5, 12, 19, 26
November: 2, 9, 16, 30
December: 7

Women of all ages welcome, and children are always welcome to attend with their mothers. We've found that it is most fruitful to have a combination of young moms, empty nesters and single women!
This sign up is for Beholding His Glory, described on the website as follows.

As we study the people and events of the Old Testament, we'll encounter problems that only Christ will solve, needs that only He will satisfy, and promises that only He can deliver.
Beholding His Glory shows us how all Scripture points us to our Redeemer, Jesus Christ. We'll learn to recognize and appreciate God's plan for our own lives, His awe-inspiring majesty, and His desire for personal intimacy with each one of us.
Learn how our Savior was first revealed in Genesis and how he is the answer to the issues of shame and fear
Understand important parallels between the lives of Moses and Jesus, and how both led their people to freedom
Accompany Joseph of the Old Testament on his life journey. The God who proved faithful to Joseph will not disappoint us!
You can purchase the book here or indicate below that you'd like it to be ordered through St. Anastasia. The book is $20 (plus shipping if you order it on your own).
There is no cost to participate in Walking with Purpose other than the cost of the book.
After registering you'll be contacted with more details. Any questions? Email Abby Avery.

This is the first part of a two-part series and is ideally followed by part two, Beholding Your King.