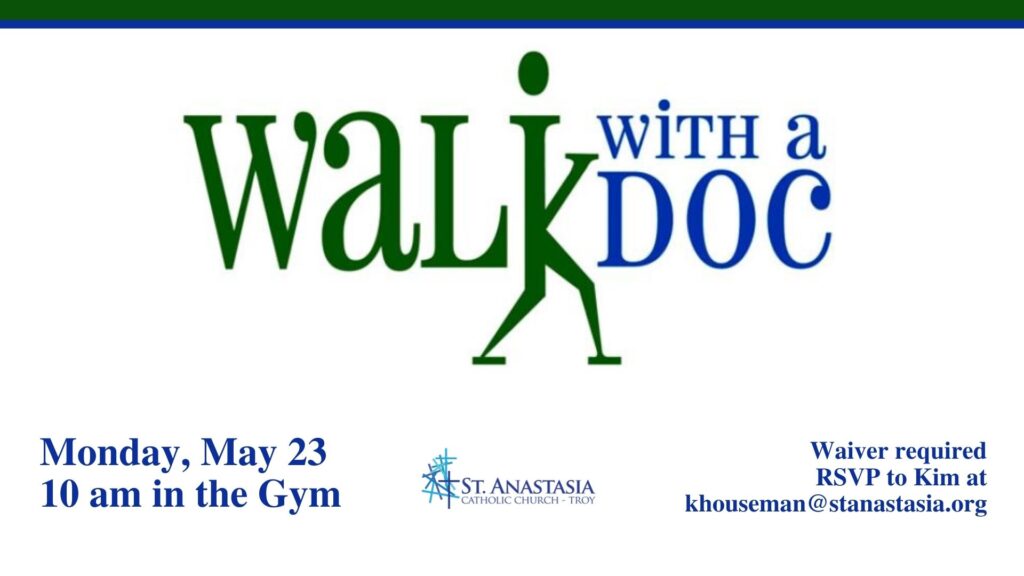 Education and exercise come together in this exciting opportunity to walk with a fellow parishioner and doc! On Monday, May 23rd at 10 am in the Gym, join Dr. Katie Conway, DO, board certified Family Medicine and Obesity Medicine specialist on an informal walk around the gym.

Bring your questions such as: How do I get the most out of my doctors' visits? Will eggs raise my cholesterol? What vaccinations are recommended at my age? Why do I need so much blood work? What is the best over the counter cough remedy?
*This is intended for general information, and does not replace medical advice from your own doctor.

We hope to see you there.

Minimum of 12 participants required for event. All are welcome! Bring a friend!
Please RSVP to Kim.

Waiver must be signed before walking.
Waiver will be available the day of event.

All activities subject to change with or without notice.