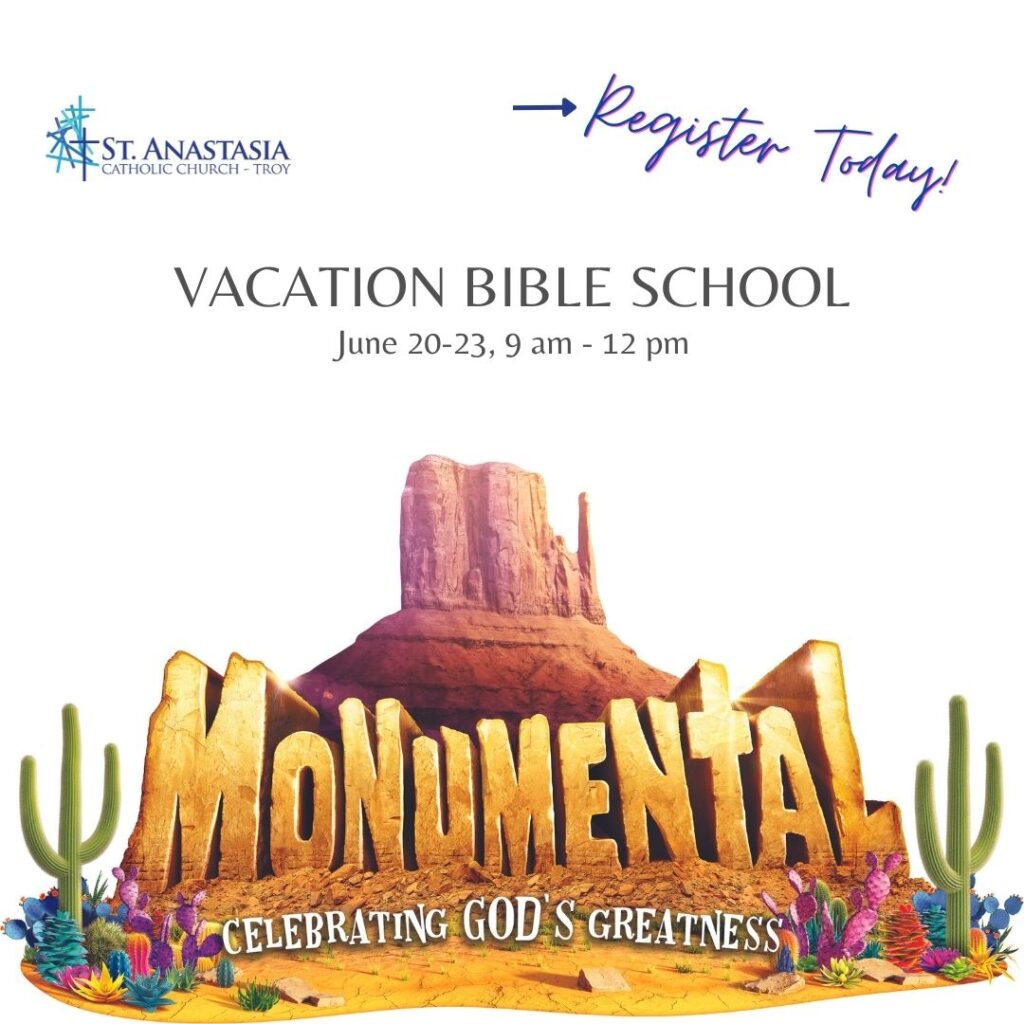 We cannot wait for this year's Vacation Bible School (VBS)!
Children entering this fall into grades Pre-K through 5th grade are invited! (Pre-K children must be potty trained.)
Older children and adults are welcome to volunteer.

Monday, June 20 – Thursday, June 23 from 9 AM until 12 PM.
All activities will take place on the Parish campus (begin in the Davidson Center, first building on the parish property).


Register online:
Registration Form for child attending VBS (Registration is due by June 6)
Registration Form for VBS Volunteers (Registration is due by May 23)

Or download the PDF and return to office:


Questions? Email or call Julie at (248) 689-8380 Ext. 110.