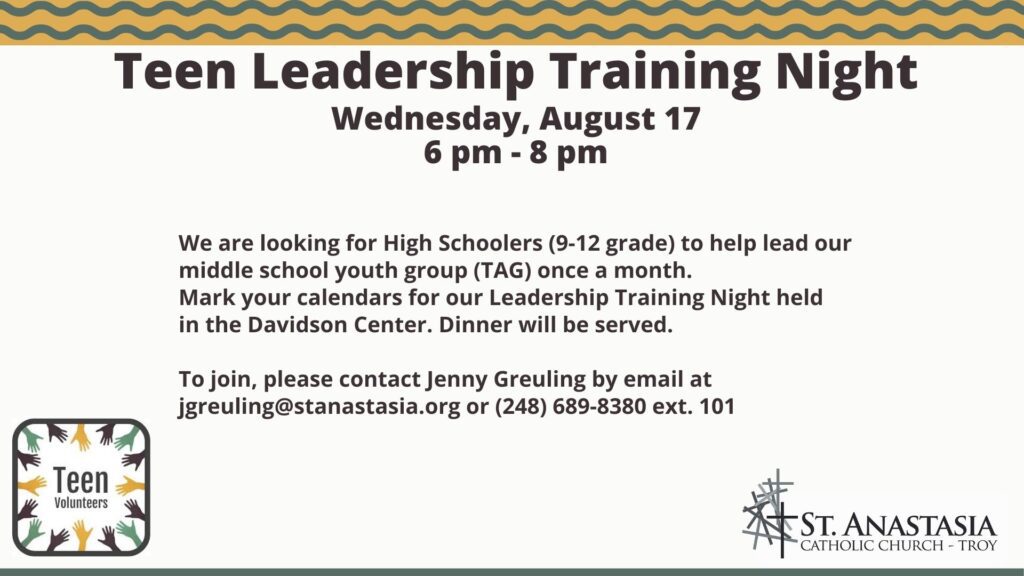 Are you looking for service hours and/or ways to add to your college applications?
Would you like to improve your leadership skills and meet new people while helping others?

We are looking for 9-12 graders to help lead middle school youth group (TAG) once a month.
We need you! 

Mark your calendars for our Leadership Training Night happening on Wednesday, August 17 from 6-8:00 pm. Dinner will be served.

For more information or to join:
Contact Jenny Greuling by email or call (248) 689-8380 ext. 101.