The 14 Stations of the Cross represent events from Jesus' passion and death. At each station we use our senses and our imagination to reflect prayerfully upon Jesus' suffering, Death, and Resurrection.
We invite you to join us on Fridays during Lent at 7:00 pm in the church.
February 19 & 26
March 5, 12, 19, 26
April 2 (Good Friday)
Stations of the Cross will be held in the Church at 12:00 pm immediately followed by Liturgy of the Lord's Passion.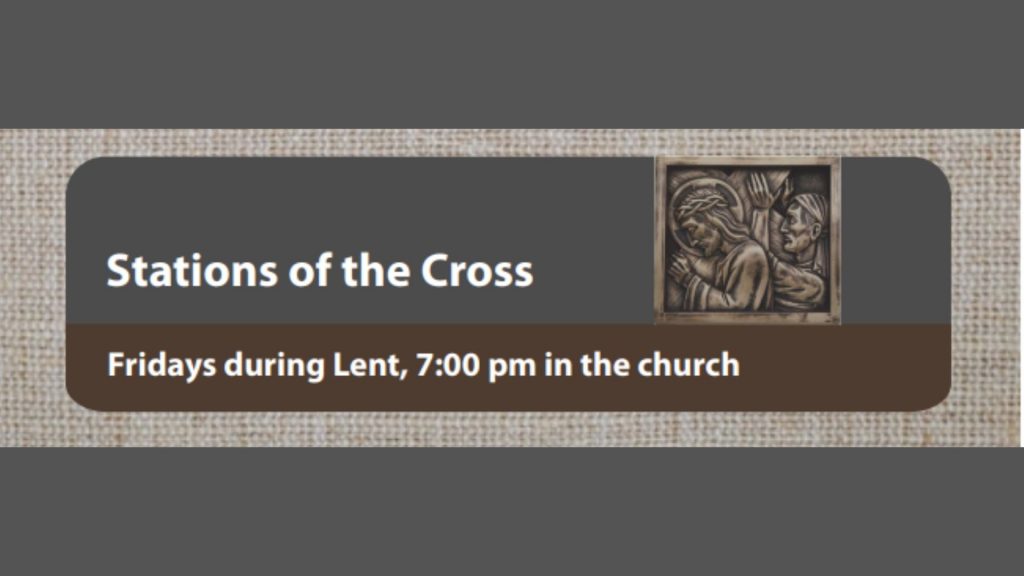 Did you know?
A plenary indulgence is granted for those who piously exercise the Way of the Cross, actually moving from station to station where they are legitimately erected and while mediating on the passion and death of our Lord. Those who are impeded from visiting a church may gain the same indulgence by piously reading and meditating on the passion and death of our Lord for one-half hour.