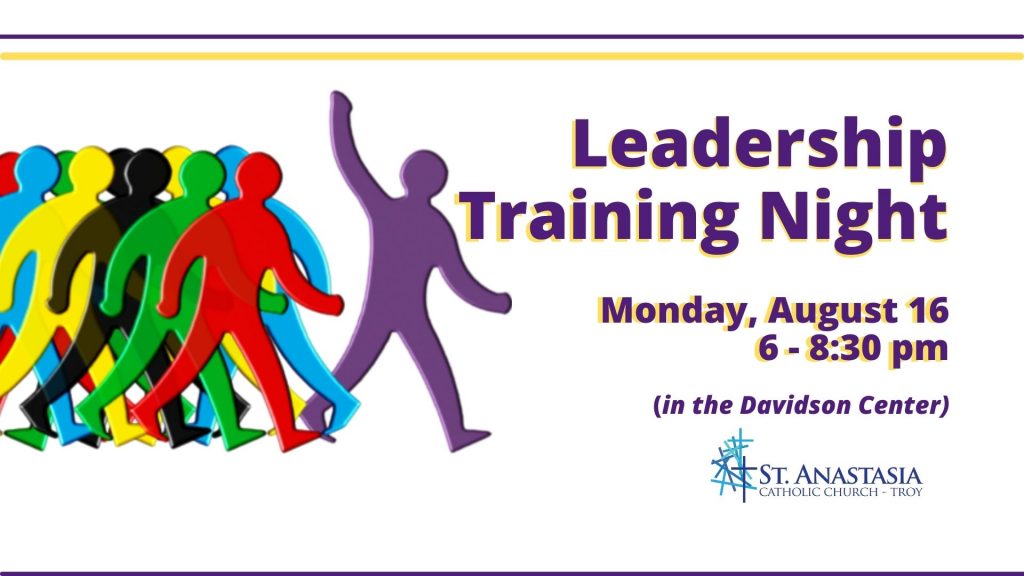 We are looking for volunteer high school teens and adults to help lead these monthly gatherings.

The Leadership Training Night* is Monday, August 16th from 6:00 until 8:30 pm and dinner will be provided.

For more information or to R.S.V.P. please email Jenny Greuling or call 248-689-8380 ext. 101 by Friday, August 13.

*Those interested need to attend the one night Leadership Training and have already attended (or plan to attend) a Protecting God's Children session.  High school teens need to have completed (or plan to complete) a Called to Serve session.