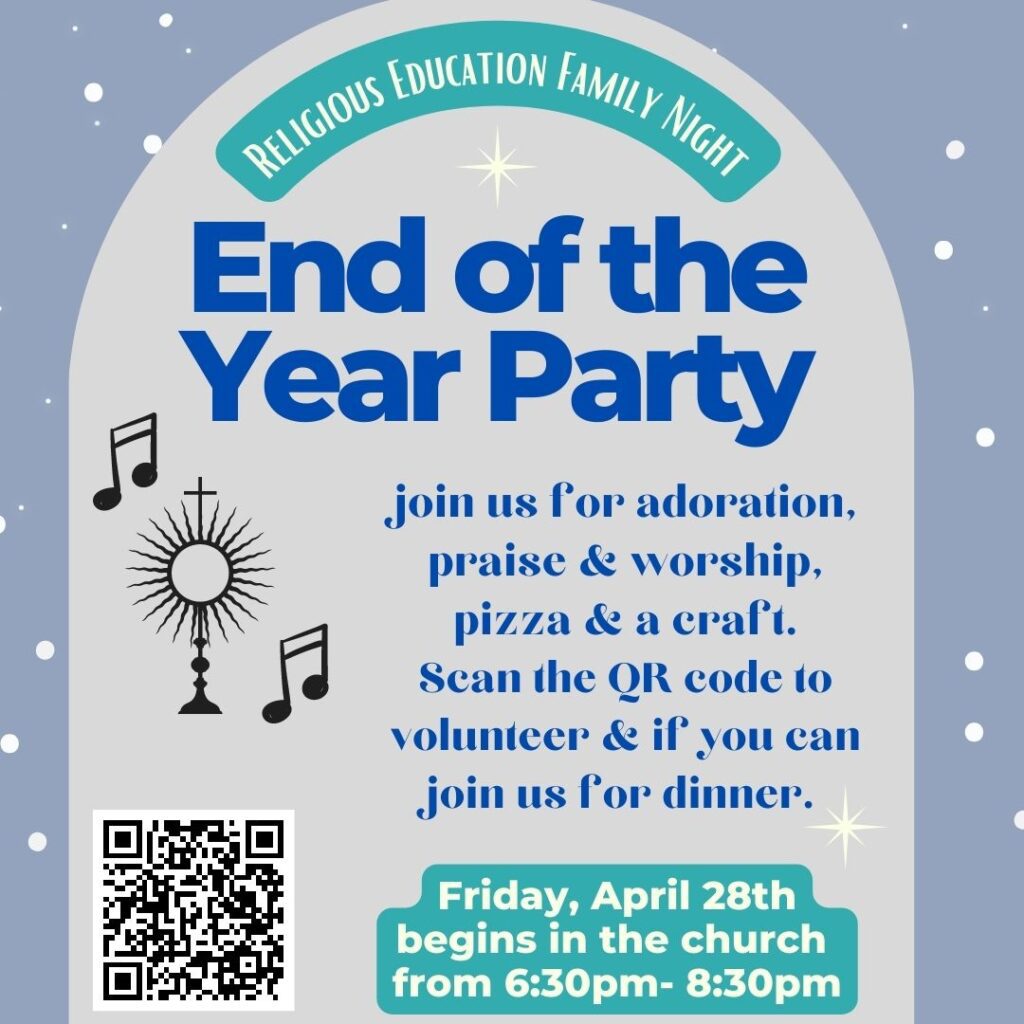 All Religious Education families are invited to join us for adoration, music, pizza, desserts and a craft to wrap up our year on the Nicene Creed on Friday, April 28. We'll begin in the church at 6:30 with a half hour of praise, then move to the Davidson Center for pizza and a craft. Event ends at 8:30 pm.

Please RSVP (so we know how much pizza to buy) and/or volunteer to help here.

Questions? Call the Religious Education Office at (248) 689-8380 Ext. 111.