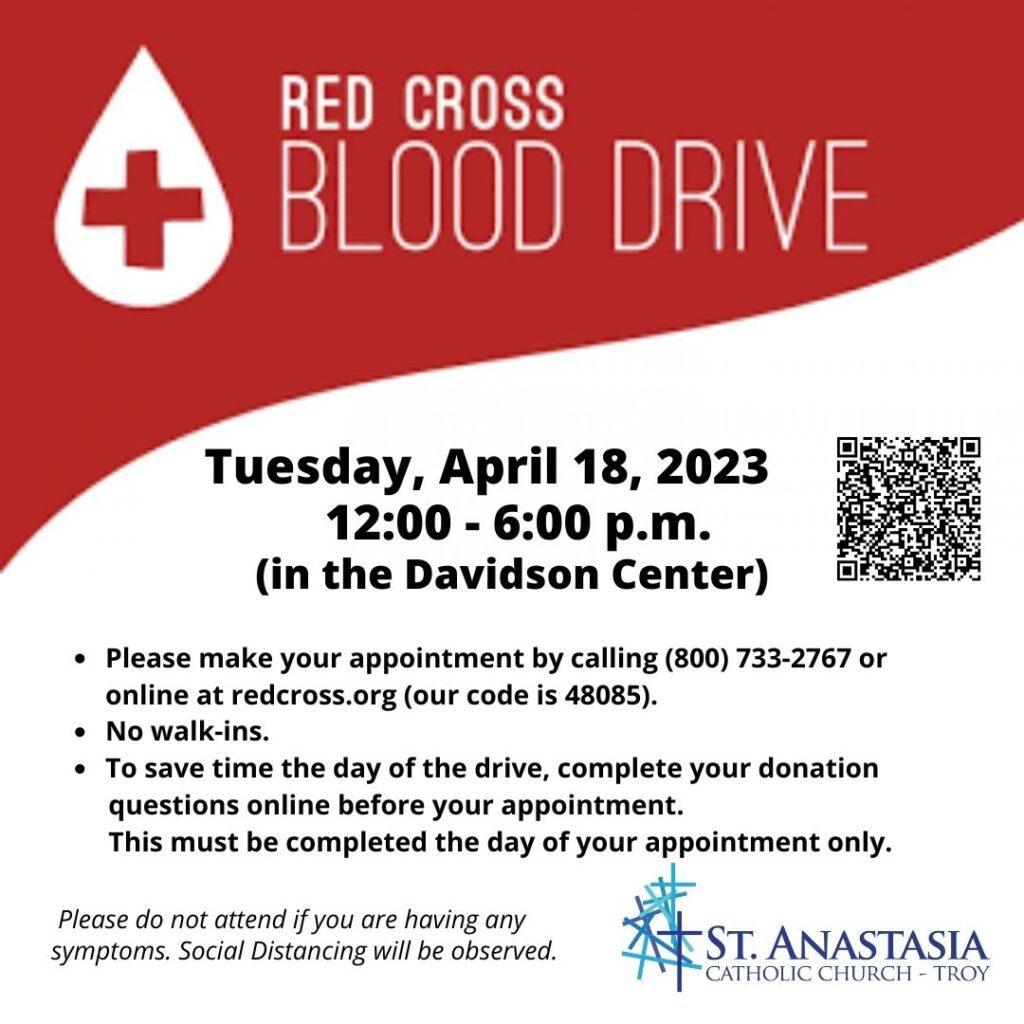 Every day, blood donors help patients of all ages: accident and burn victims, heart surgery and organ transplant patients, and those battling cancer. In fact, every two seconds, someone in the U.S. needs blood.

Join us on Tuesday, April 18 from 12:00 – 6:00 pm (In the Davidson Center) to help save a life.

See here to schedule your appointment online (enter code 48085) or call 1-800-733-2767.