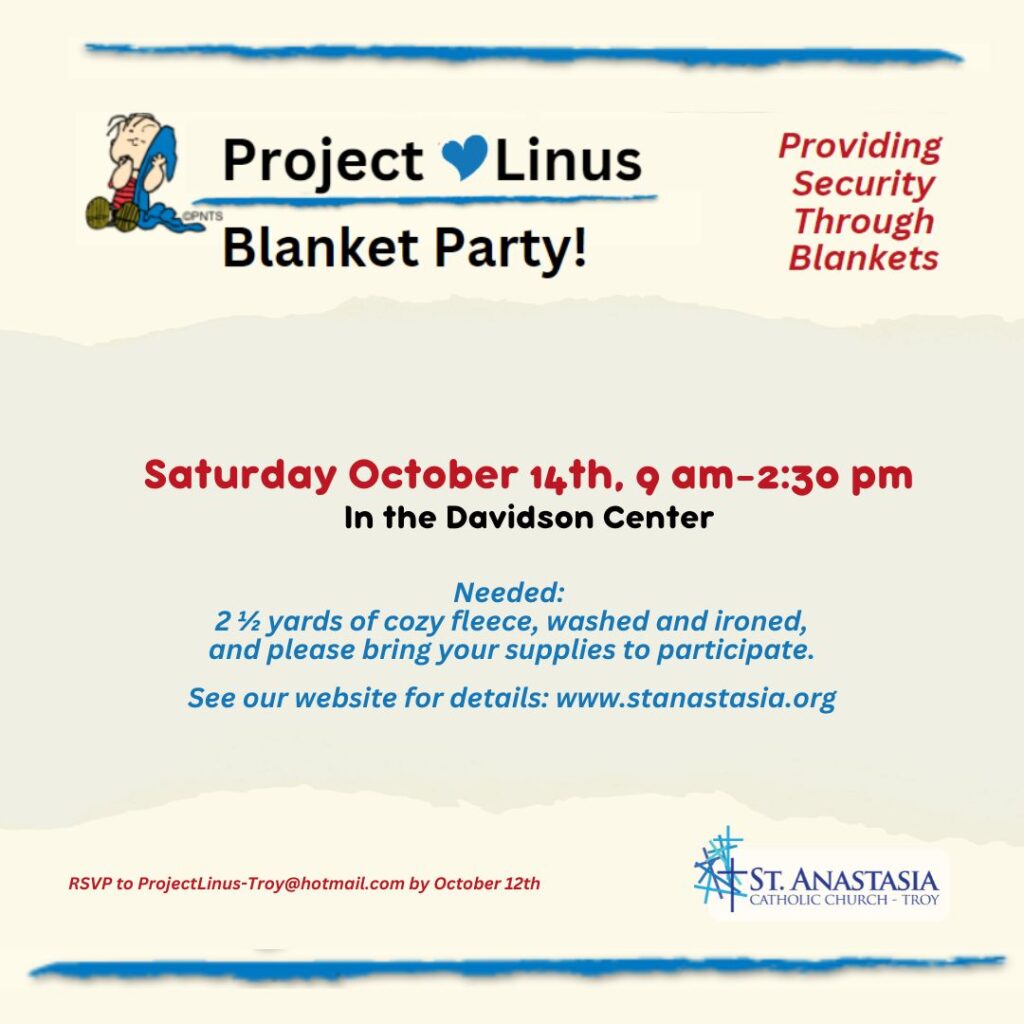 Be a "blanketeer"! Help provide love, a sense of security, warmth and comfort to children who are seriously ill, traumatized, or otherwise in need through the gifts of new handmade blankets and afghans.
Our blankets go to children up to 18 years who are in the hospital or living in shelters. Since our Chapter was started in 2002, we have delivered more than 34,000 blankets!

What is needed:
2 ½ yards of cozy flannel, washed and ironed 
Bring your sewing machine, or ironing board, scissors, needles and thread and we will put you to work!

Saturday October 14th, 9 am-2:30 pm in the Davidson Center

RSVP to ProjectLinus-Troy@hotmail.com by October 12th.