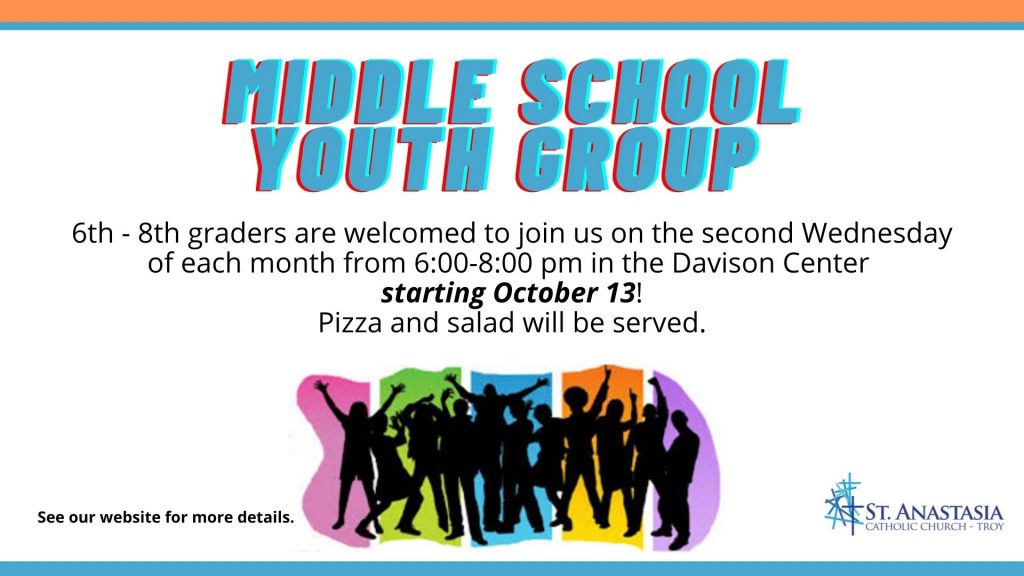 Calling all Middle Schoolers….St. Anastasia is bringing back Monthly Middle School Nights!

Anyone who is 6th, 7th, or 8th grade is welcomed to join us on the second Wednesday of each month starting Wednesday, October 13th!

We will gather from 6:00-8:00 p.m. in the Davidson Center. The evenings will be filled with fun, friends, faith and food! Why not give it a try? Attend on your own or bring a friend. Pizza and salad will be served.

Any questions about the evenings, contact Jenny Greuling (Family Ministry and Sacrament Prep Coordinator) 248-689-8380 ext. 101 or by email.