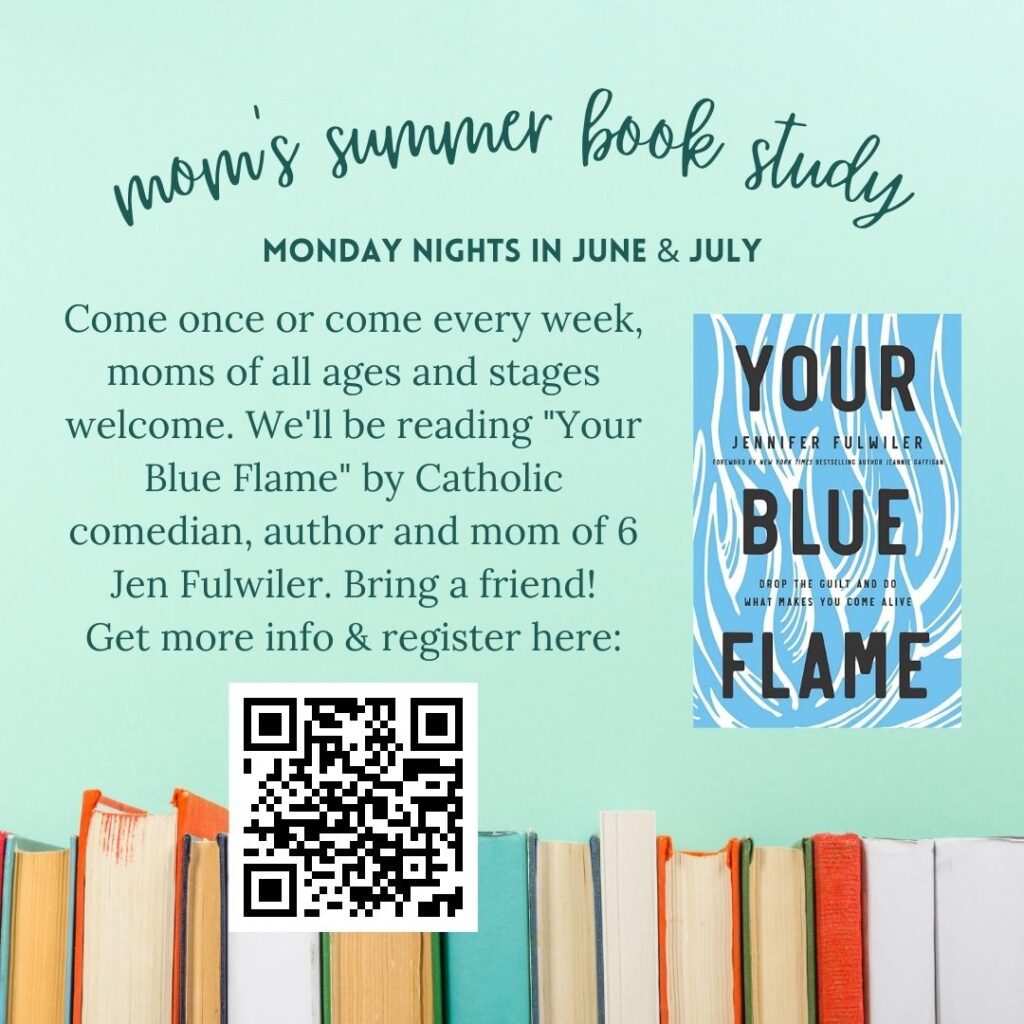 We're happy you're interested in our mom's summer book study!
Moms of all ages welcome! Lap babies always welcome! And so are your friends.

We'll be reading Your Blue Flame by Catholic comedian, author and mom of 6, Jen Fulwiler.
Please purchase your own copy (around $12, available on Amazon). There is no fee to participate.

Discussion stems from the book but the nature of the books we choose is that you can participate in discussion without having read a page.
Your experience alone as a mom will contribute the kind of conversation we're hoping for.

The Summer Book Study is 5 nights over the course of the summer, but with vacations and other events just come as often as you can (whether you read a page or the whole book, we want you there!)

Mondays during June and July from 7-8:30 pm
June 19 & 26
July 10, 17 & 24

We'll meet at the pergola outside the church; Room B in case of inclement weather.


After registering you'll be contacted with more details.
Any questions? Email the Religious Education Office.