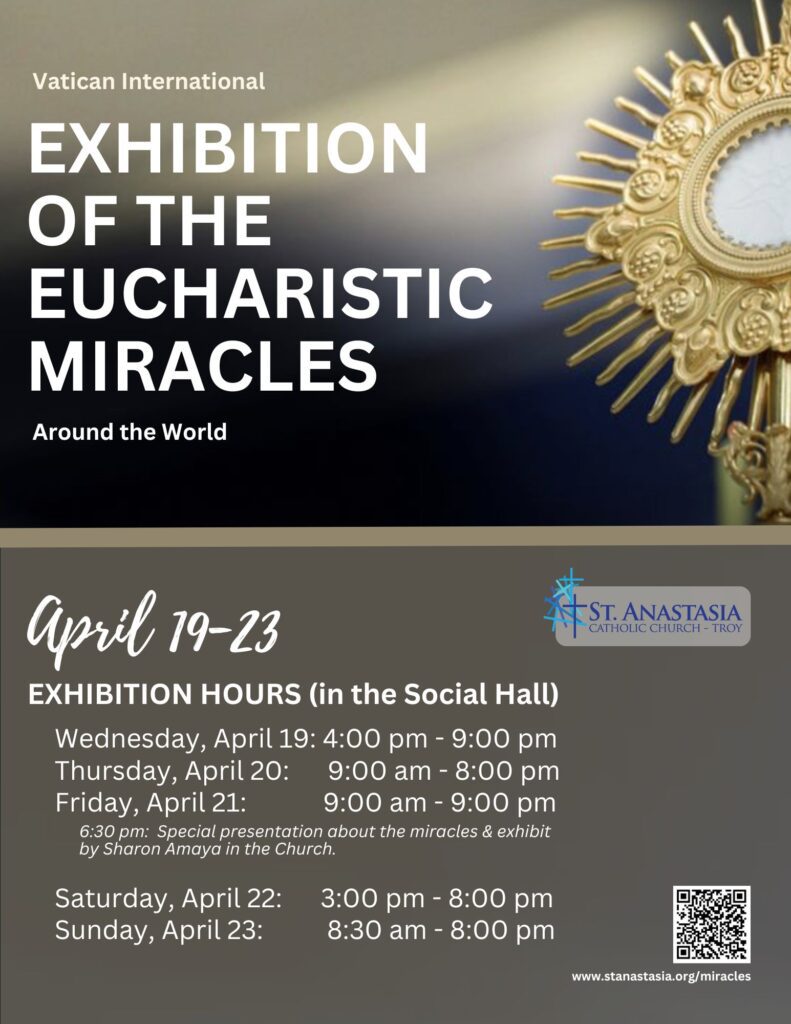 Come, see, learn more about miracles that God has revealed to us through His gift of the Eucharist.

These Treasures of the Catholic Church will be here, at St. Anastasia, we invite you to come and bring a friend!

Exhibition Times (in the Social Hall):
Wednesday, April 19: 4:00 pm – 9:00 pm
Thursday, April 20: 9:00 am – 8:00 pm
Friday, April 21: 9:00 am – 9:00 pm (Special presentation about the exhibit and miracles, by Sharon Amaya, in the Church from 6:30 pm – 7:30 pm)
Saturday, April 22: 3:00 pm – 8:00 pm
Sunday, April 23: 9:00 am – 8:00 pm

There is no admission fee.


Read a little bit more about the exhibit here:

Many hands and hearts are needed to help with the Exhibit, please sign up here.

Questions? Please contact Brenda Kozlowski by email or call (248) 689-8380 Ext. 103.