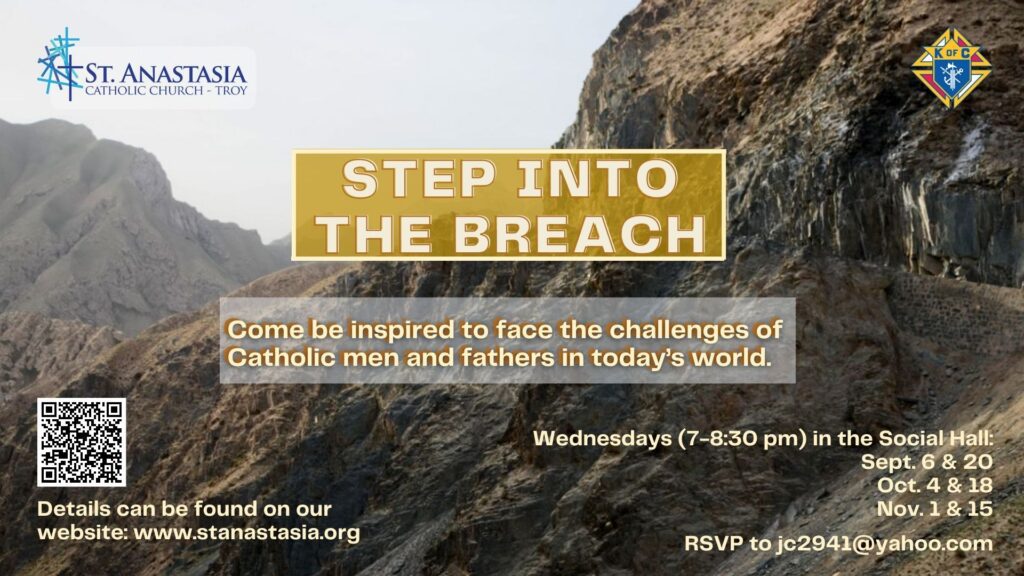 In his apostolic exhortation Into the Breach, Bishop Thomas J. Olmsted outlines the challenges faced by men of faith in the world today. Using Bishop Olmsted's inspirational letter, the Knights of Columbus created a video series it inspired. We will prayerfully examine the crisis of religious faith in our world. By discussing the lessons and calls to action found throughout Into the Breach, men will begin to devise a personal plan of spiritual battle to strengthen their lives, their families, and their communities. ALL men are welcome!

This video series is being offered over four sessions. We encourage you to come to as many as you are able to attend.
They are on Wednesdays from 7-8:30 pm:
Sept. 6 & 20
Oct. 4 & 18
Nov. 1 & 15

Come be inspired to face the challenges of Catholic men and fathers in today's world.  

Please RSVP by email to John Carry.