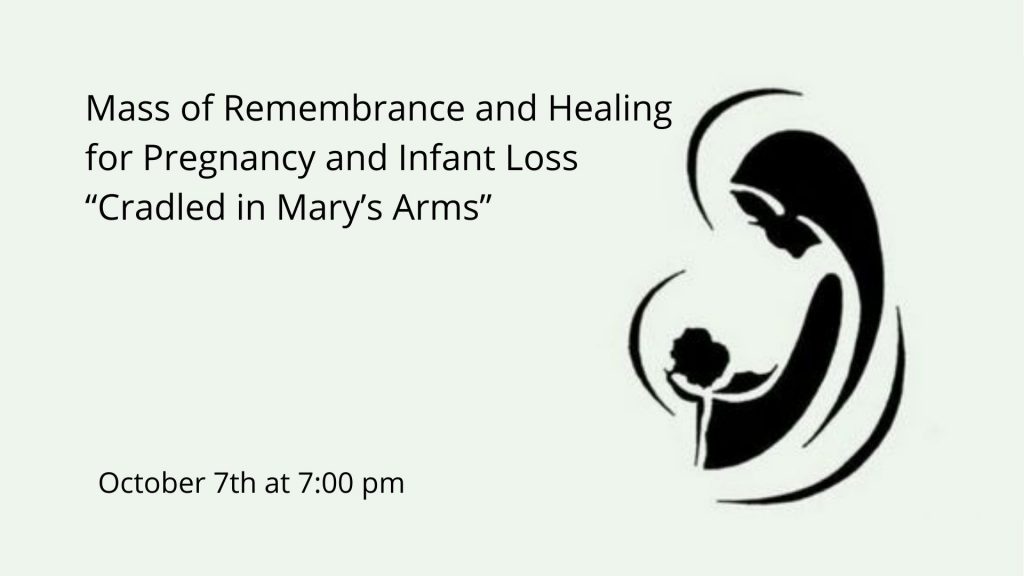 Mass of Remembrance and Healing for Pregnancy and Infant Loss
"Cradled in Mary's Arms"

A special invitation is extended to parents, grandparents and siblings who grieve the death of children as a result of miscarriage, stillbirth, abortion or early infant death. These losses may be recent or extend over many years.

The Mass will take place on October 7th at 7:00 pm.

For more information about our support group (meeting Tuesday, Oct. 5), please visit our website.