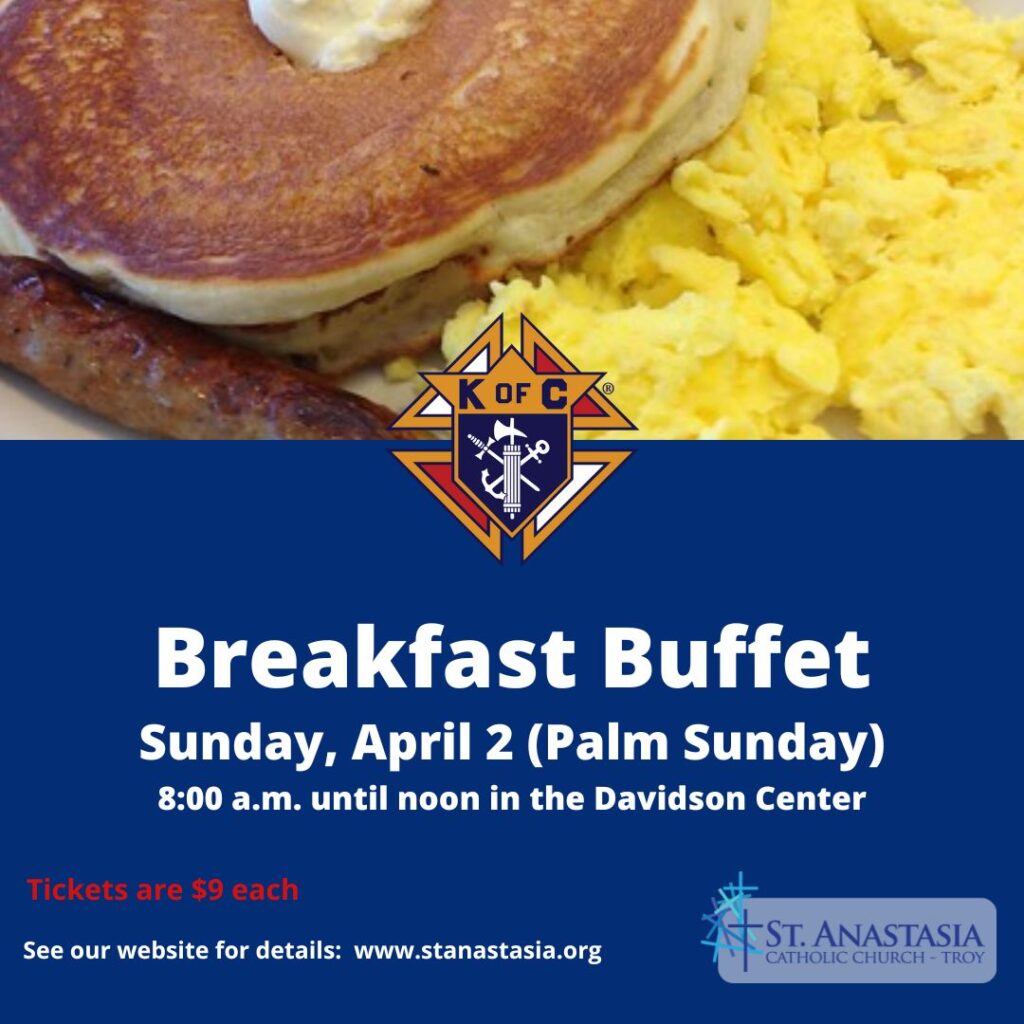 Our St. Anastasia Knights of Columbus are offering their delicious Breakfast Buffet on
Sunday, April 2nd (Palm Sunday) from 8 am until 12 noon in the Davidson Center.

Breakfast includes:
Pancakes, scrambled eggs, sausage, ham, orange juice and coffee for only $9.00 per meal.
(Families of 4 or more – $35 maximum)

Come support our K of C by yourself or with a friend – all are welcome to join us!


Find out more about our Knights here.

All events subject to change with or without notice.
Snow Policy