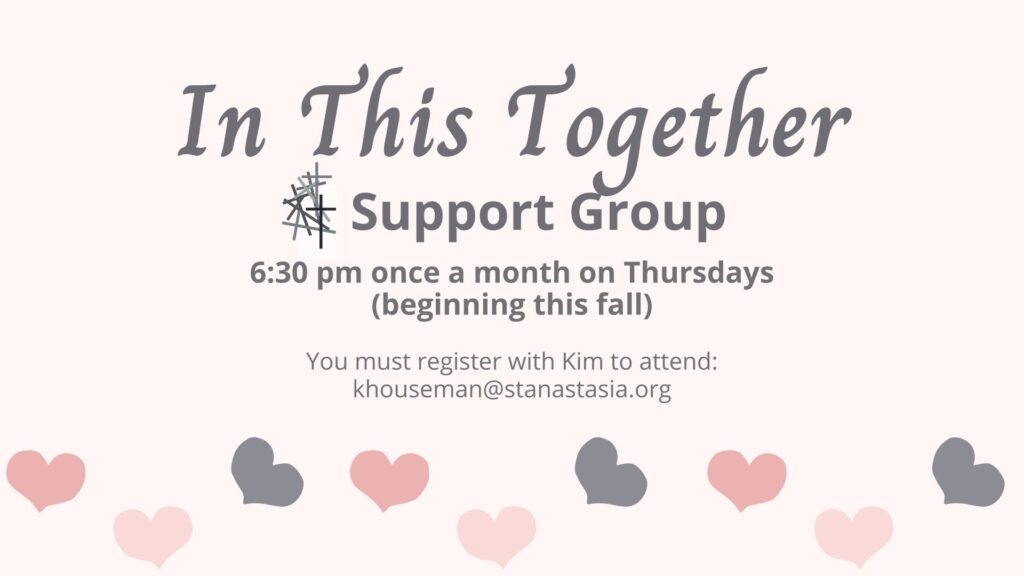 A group to listen, pray & support each other; focusing on anxiety, depression & loneliness.
New group starting this fall.
6:30-8 pm once a month on Thursdays
Facilitated by a Christian Service Coordinator and local therapist.

If you would like to join us, please register with your name and phone number by email to Kim Houseman.