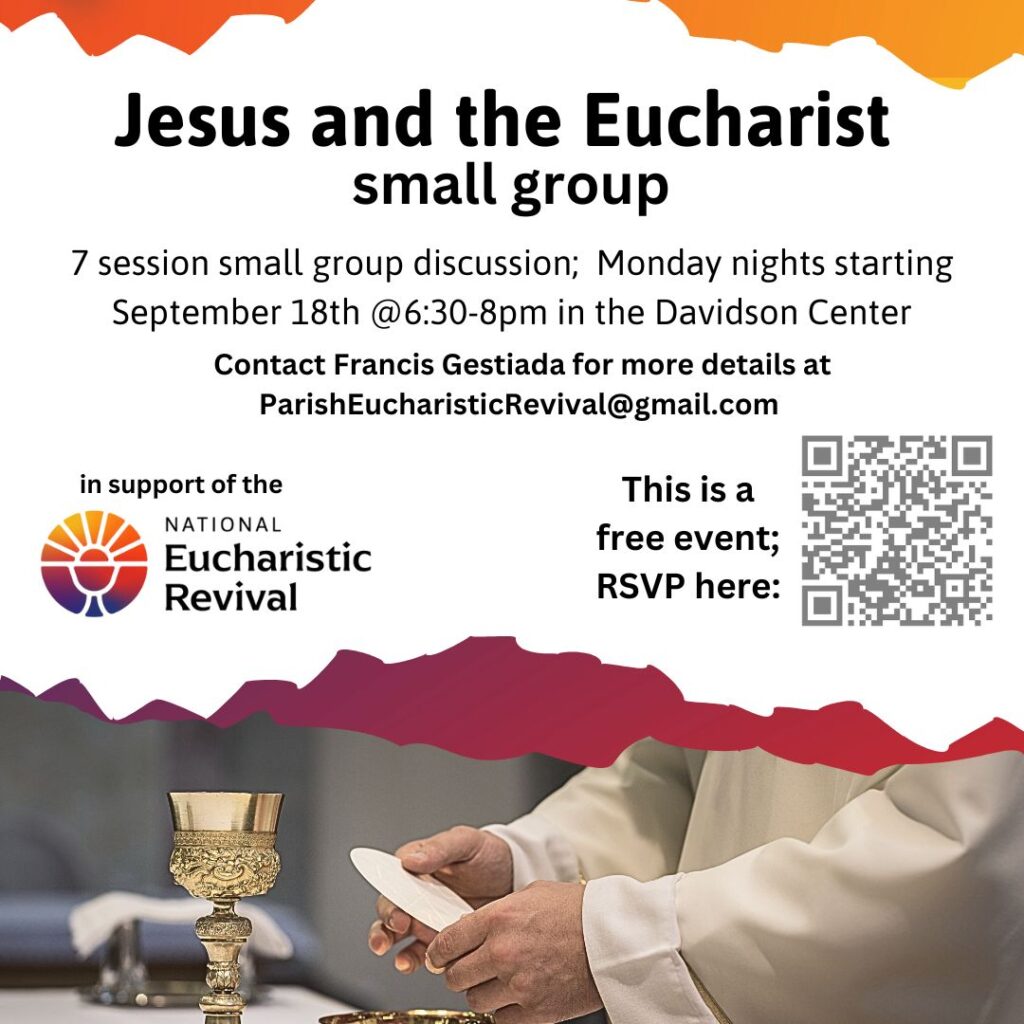 Presentation on Jesus and the Eucharist (7 sessions – come to as many as you can!)

Whenever you attend Mass or go to a wedding or funeral and receive Holy Communion, how are you changed as a person?
Those questions are great to ask if it is God who we receive in Holy Communion.
We are on the verge of disbelief in the sacrament and need to reinforce the truth of God's presence in the Eucharist.
We invite you to join us and reignite our love for the Eucharist by sharing and being a community of believers!

Mondays at 6:30 to 8 pm in the Davidson Center
Dates:
September 18, 25
October 2, 9, 23, 30
November 13

Please let us know you're coming! RSVP here for the sessions you can attend.

Email Francis Gestiada at ParishEucharisticRevival@gmail.com for more information.