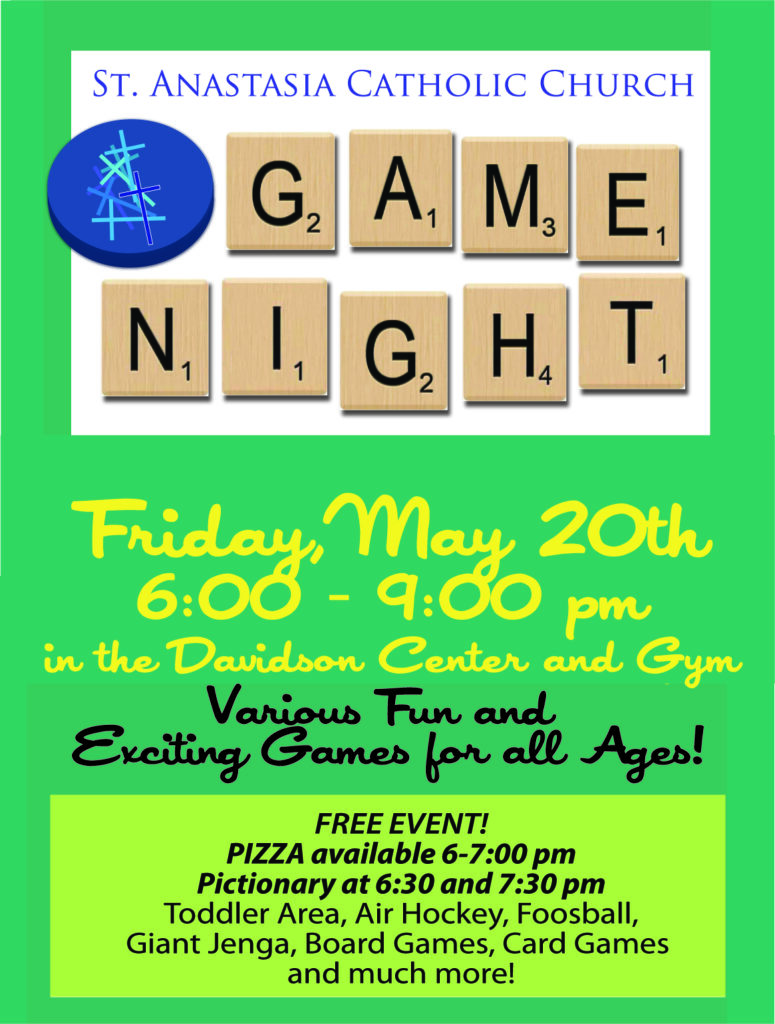 All are welcome to join us for Game Night on Friday, May 20th from 6-9 pm.
Activities will be held in both the Davidson Center and the Gym.

Toddler area, air hockey, foosball, board games, card games and much more!

Pizza will be available from 6-7 pm (FREE!)
Pictionary at 6:30 and 7:30 pm

Everything is FREE! So grab a friend and head on over and have some fun with us.

Questions? Email Brenda Kozlowski, Parish Life or call (248) 689-8380 ext. 103


All activities subject to change with or without notice.