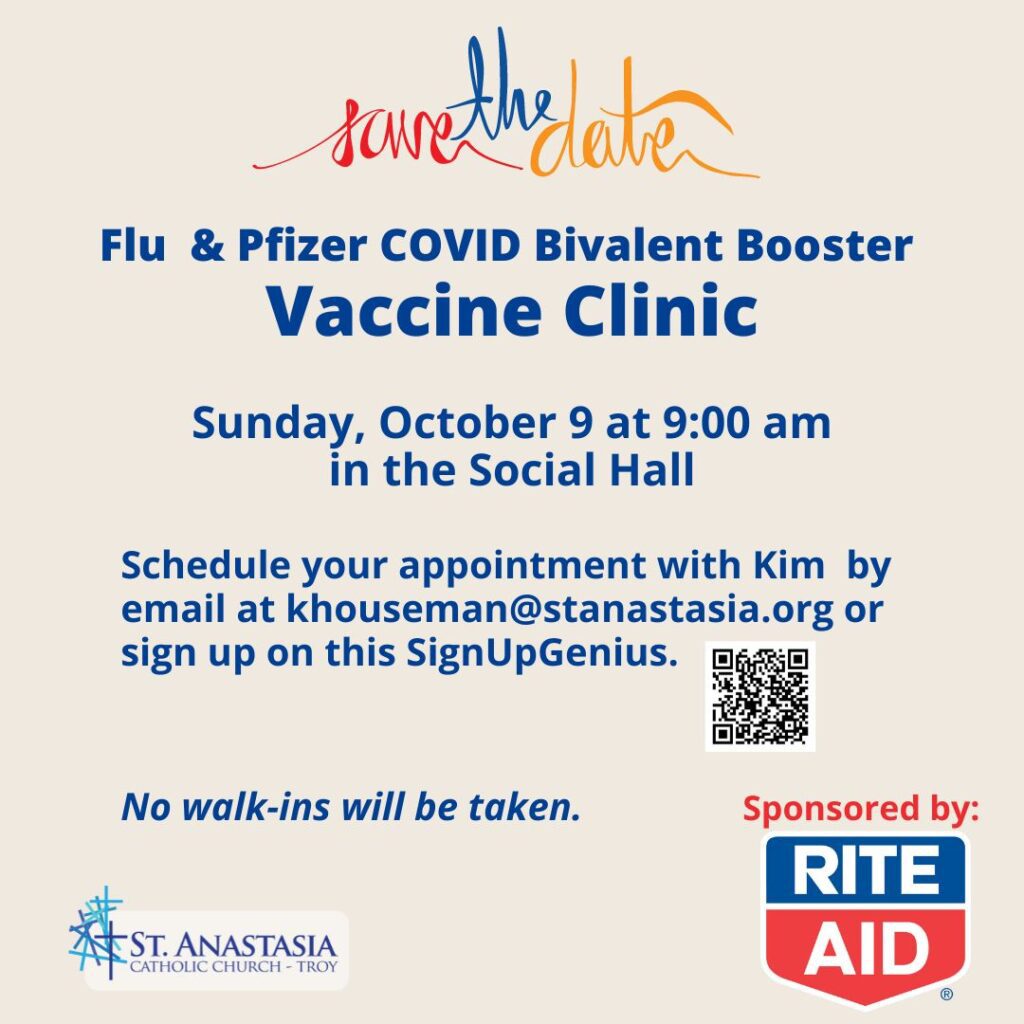 RiteAid will be here to offer the Flu and the new Pfizer COVID-19 Bivalent Booster on Sunday, October 9
from 9-11 am in the Social Hall (by appointment only).

Please be sure to bring your ID and your medical insurance cards (and Medicaid) along with your vaccine card. 
You will have to fill out a waiver form prior to vaccine. 

Schedule your appointment here.

Questions? Email Kim Houseman.