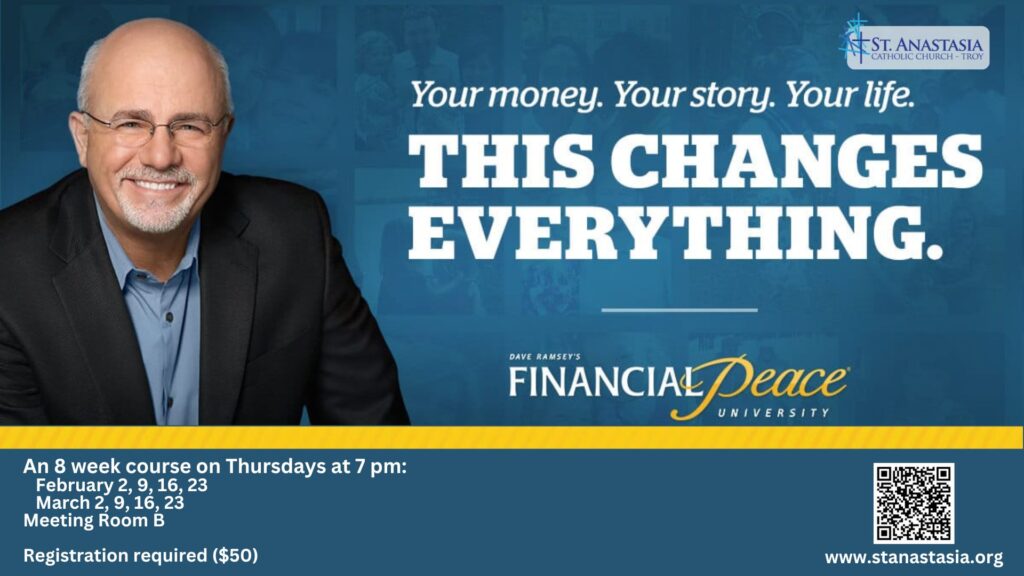 Join the nearly 10 million people who have gone through Financial Peace University (FPU) and taken control of their money once and for all.
In this 8 week course, you'll learn the step-by-step plan to beat debt, master budgeting, build wealth, and finally get ahead with money.

Classes are on Thursdays from 7:00 -9:00 pm in Meeting Room B:
February 2, 9, 16 23
March 2, 9, 16, 23

Course is $50 (per couple or $50 per individual) and registration is required.
Please bring a notebook (not required).

Tickets may be purchased on Eventbrite or in our Parish Office.

Questions? Contact Brian Burgin by email or call (248) 689-8380 Ext. 130.

Join us for FPU at St. Anastasia video.