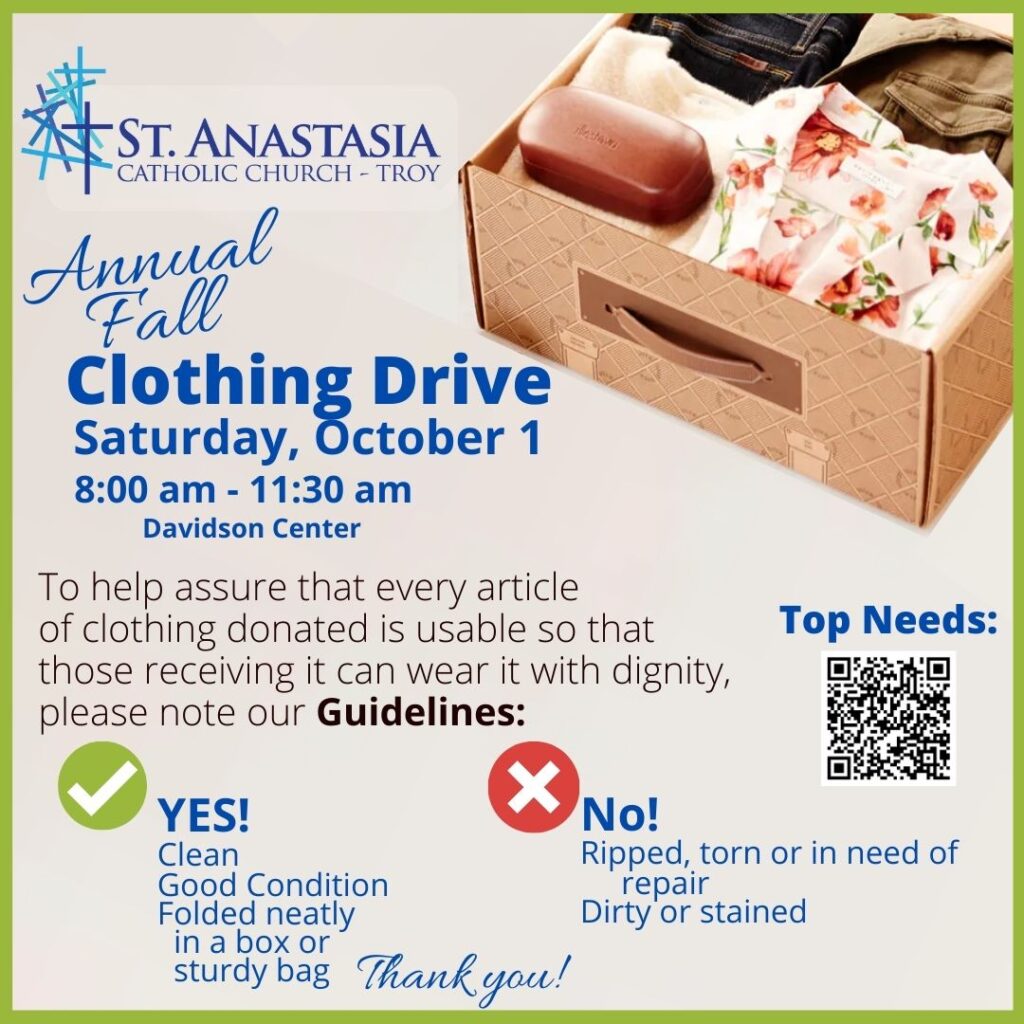 We will be collecting seasonal (fall/winter) clothes for: men, women, and children.
New undergarments & socks are also needed.
We will accept small kitchen items that work and can fit in a box. 

Clothing Drive – Saturday, October 1  
8 am – 11:00 am in the Davidson Center 

Please bring your clean items folded in a box or a sturdy bag.

Half of the items will be going to Kentucky and half to the Center for the Works of Mercy / Catholic Charities of Southeast Michigan.

If you would like to help us drive locally or to Kentucky, please email Kim Houseman or call
(248) 689-8380 Ext. 112.