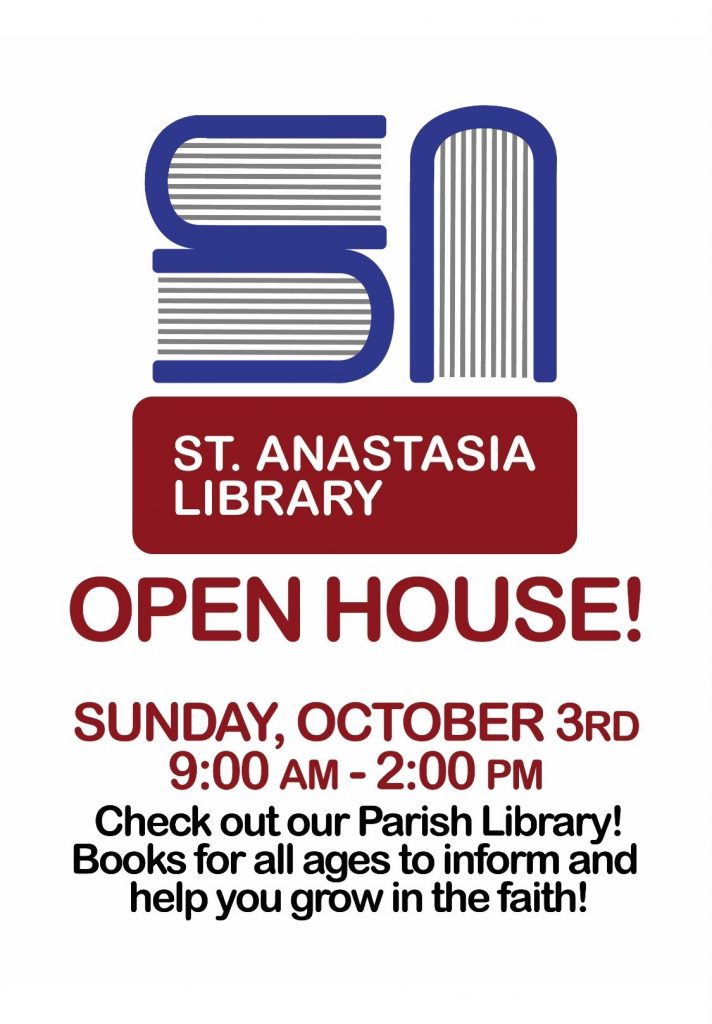 Please stop on in to our newly refreshed Parish Library Sunday, October 3rd from 9 am – 2 pm!

It is family friendly, freshly painted, reorganized, filled with wonderful resources and some great new inventory. It's a wonderful & comfortable space to share the Good News.

Hope to see you there!