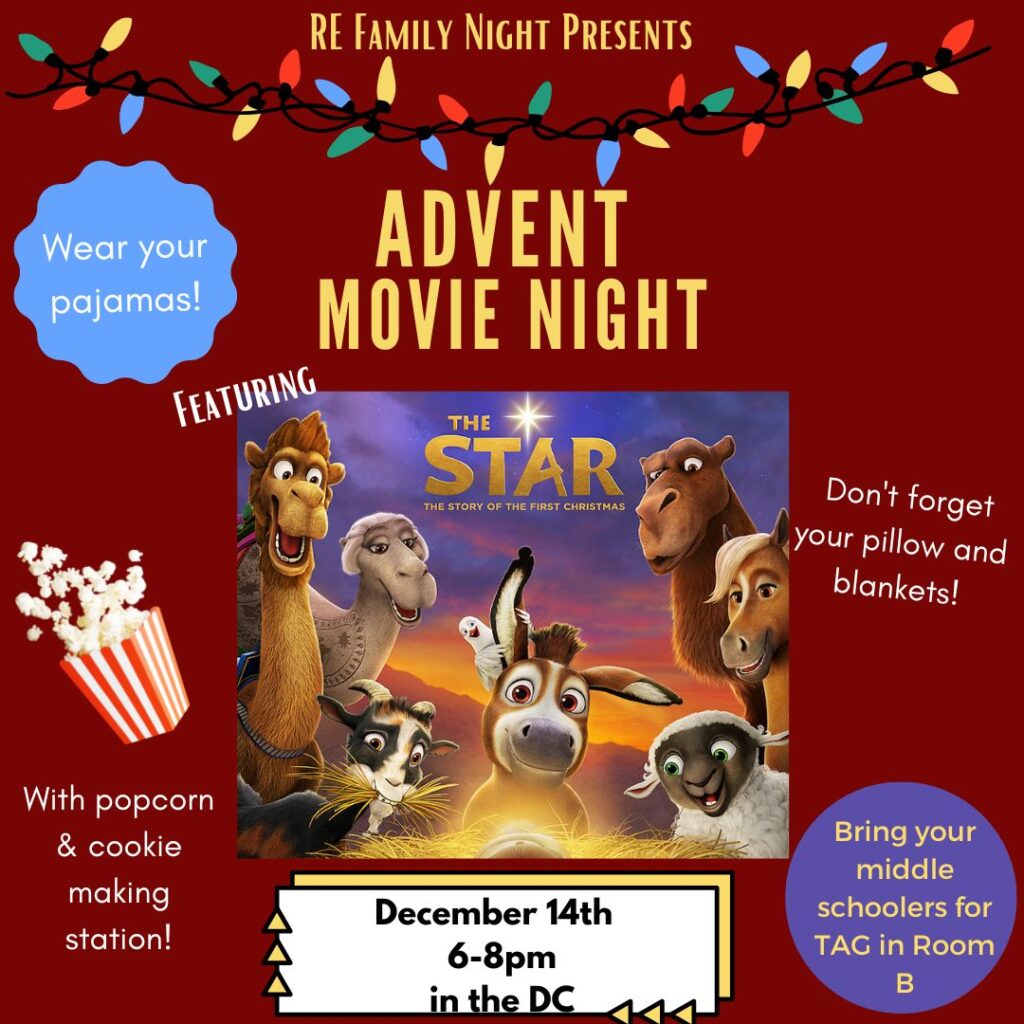 Families of our Religious Education Program are invited to join us for our "Advent Movie Night"
on Wednesday, December 14th from 6-8 pm in the Davidson Center.

We will be watching the movie "The Star" together.
Movie Trailer

This event is free and includes popcorn and a cookie making station!

Bring your pillow and blanket and wear your pajamas (optional).

Middle Schoolers (6th-8th grade) will be meeting in Meeting Room B from 6-8 pm and have fun, faith, friends and pizza!

Questions? Email Sarah Altman.