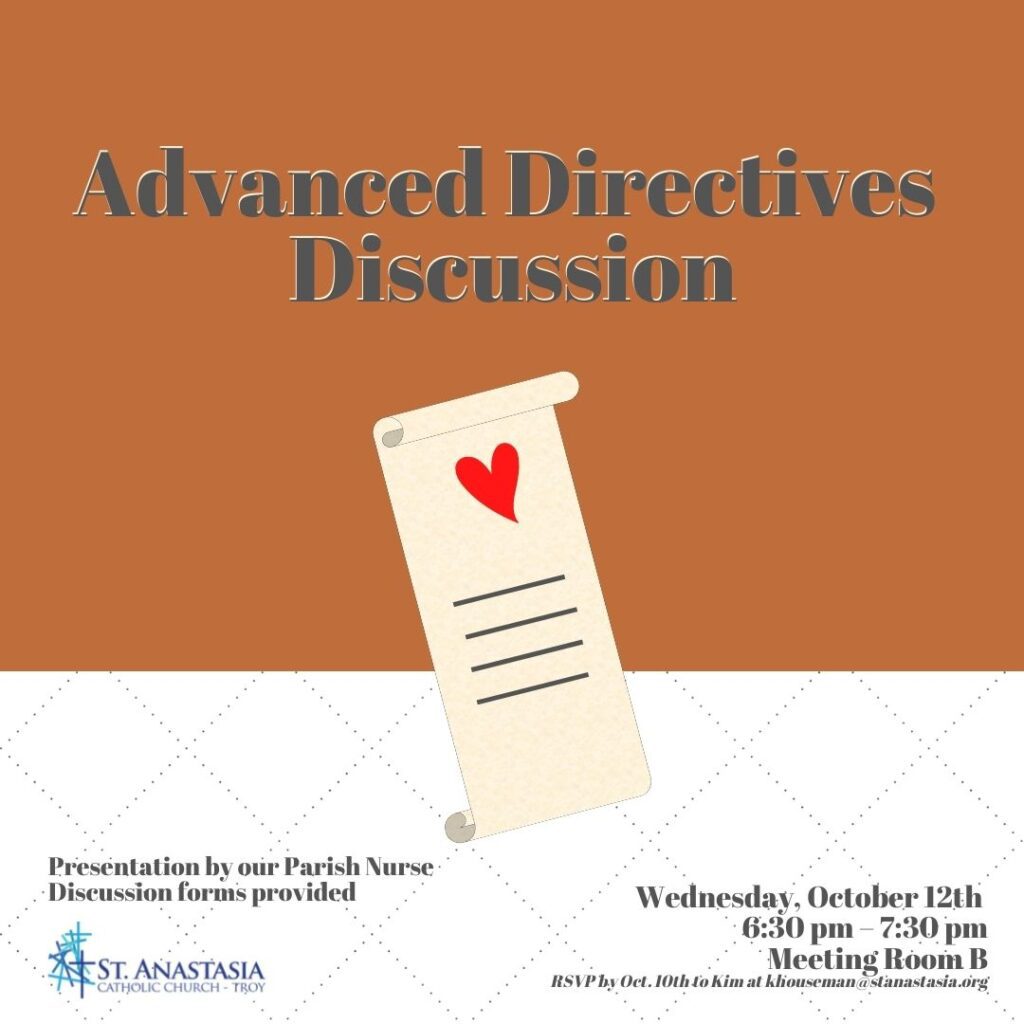 All are Welcome!
Bring a Friend!

Unexpected events happen. These instances may significantly alter our lives, even affecting our ability to make health care decisions or communicate our wishes for treatment. However, just because an event may be unexpected does not mean that we cannot prepare ahead of time. One recommendation for all adults is to consider writing an Advocate & Last wishes document.

Wednesday, October 12th
6:30 pm – 7:30 pm
Meeting Room B

Please join our Parish Nurse as we discuss planning; forms provided.

Must RSVP to Kim by Monday, October 10.