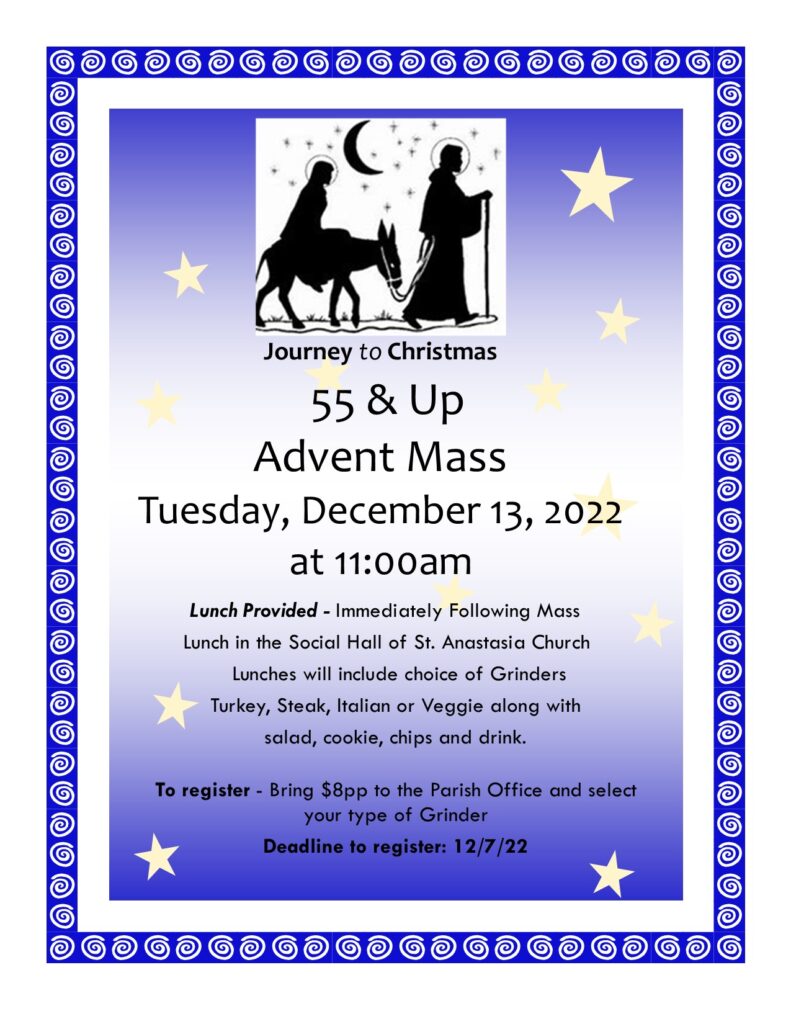 Journey with us to Christmas!

Join us for Mass on Tuesday, December 13th at 11:00 am
immediately followed by lunch in the Social Hall.

Lunch will include your choice of Grinder (turkey, steak, Italian, or veggie)
along with a salad, chips, cookie and a drink.

Register by December 7! Please bring $8 to the Parish Office and select your type of Grinder.

Questions? Email Kim Houseman.