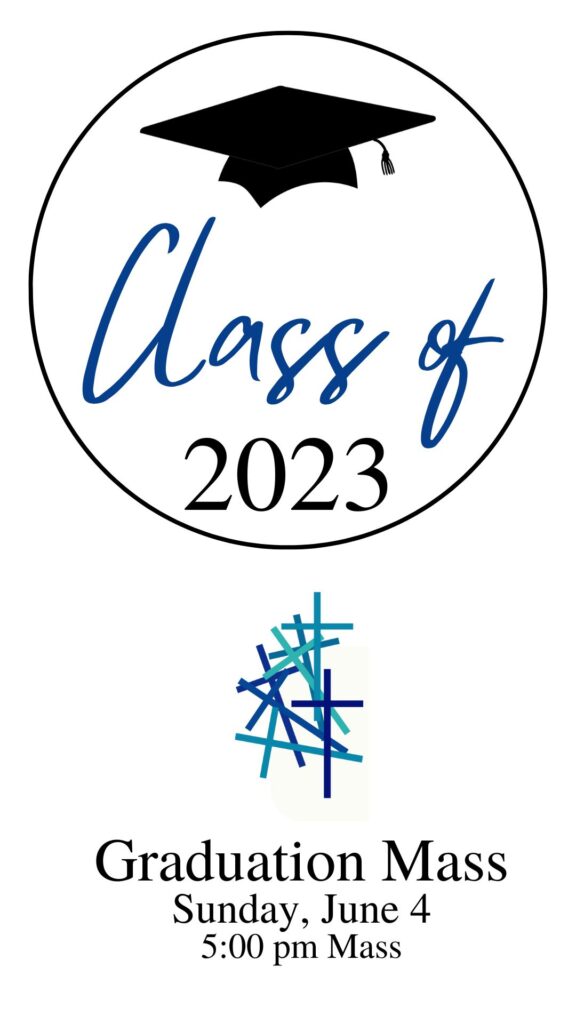 All High School & College Graduates are welcome to join us for our Baccalaureate Mass on Sunday, June 4th at 5:00 pm, followed by a celebration dinner in the Davidson Center.
RSVPs are required by Wednesday, May 24th to attend.

Graduates are encouraged to wear your cap, gown and any cords for this Mass. If you do not have a cap and gown, please dress up.
The graduates will receive a blessing and a gift from the parish.

If you are unable to attend the 5 pm Mass on June 4th, but are able to attend a different Mass on this particular weekend, grads will be asked to stand in their place to receive a blessing.


We request that all graduates fill out this form by May 24th (whether you can come or not).
RSVP is required to attend the dinner. Please return the form you may receive or fill it out here.
Filling out the form will count as your "Reservation".

Questions? Email Brenda Kozlowski, Director of Evangelization and Parish Life or call (248) 689-8380 Ext. 103.