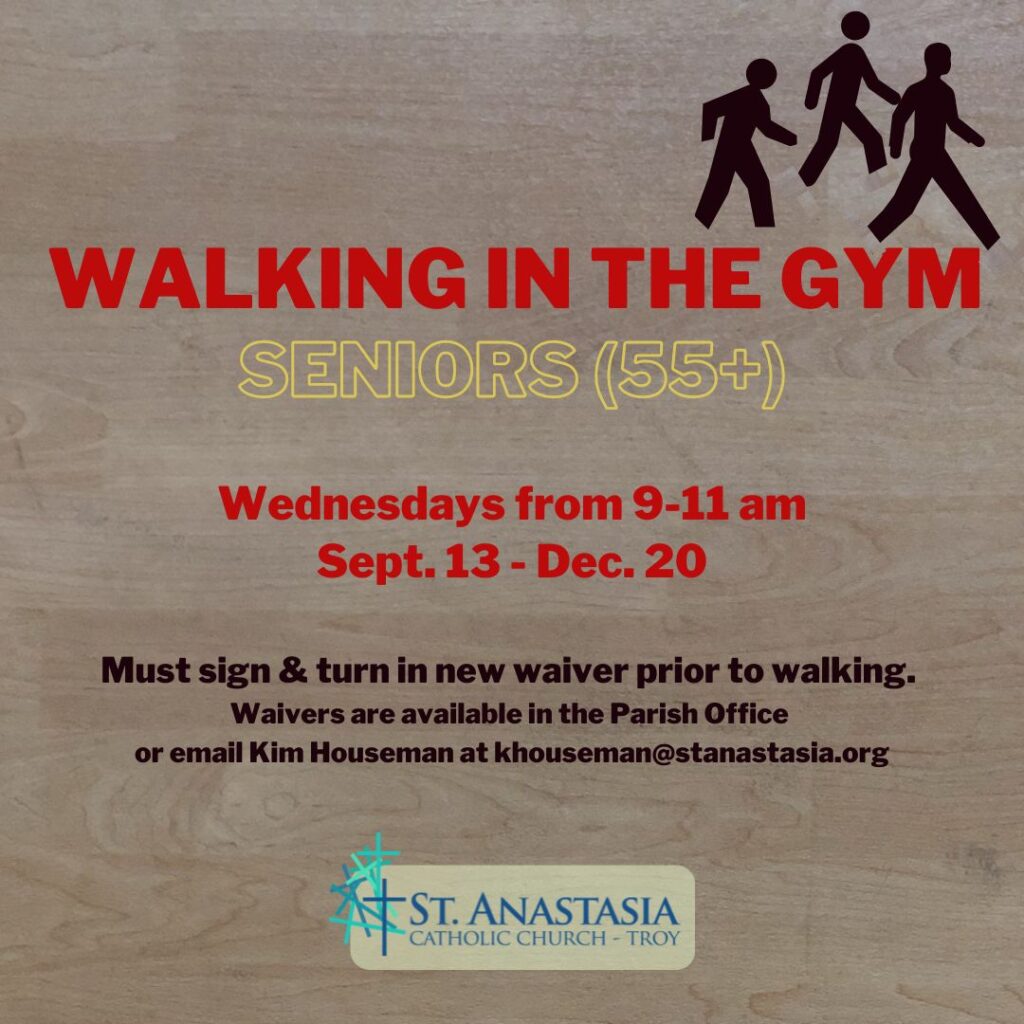 All are Welcome! Bring a Friend!

Our Gym will be open for walking Sept. 13 – Dec. 20
Wednesday mornings from 9 am -11 am (only)

Come and get some exercise while the weather is chilly outside.  

A waiver must be signed and turned into the Parish Office prior to walking. 
Forms are available below and in the Parish Office. 


We also have Pickleball every Thursday from 9- 11:30 am (minus holidays) in the Gym. All levels welcome!!