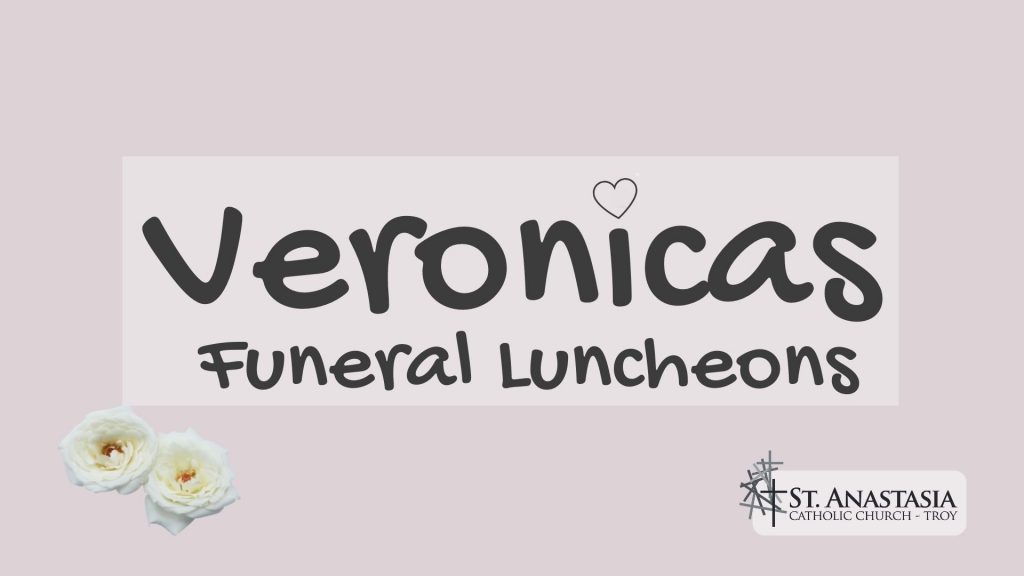 One of the long-time ministries at St. Anastasia is providing a meal for the family of deceased parishioners following the Funeral Liturgy.

We are seeking Team Leads to begin this ministry in September.

What does a Team Lead do?
Team Lead members are put on a rotating schedule to lead a team of volunteers and will be "on call" for a month at a time. When a lunch is requested, the Team Lead contacts other members to assist with set up, serving and clean up. They also shop, on our account, for a few items that may be needed for the luncheon (i.e. butter, lemonade, cream, rolls) at Gordon Food Service.
On the day of the luncheon, the team for that month oversees the serving of the meal. We contract with a caterer to provide the meal. Coordinating with the caterer is handled by parish staff members.

WE NEED YOU! We currently do not have enough Team Leads to restart this wonderful ministry.

What is the time commitment?
We would need your help approximately 1-2 mornings a month.

To find out more information or to sign up:
Please email Kim Houseman or call (248) 689-8380 Ext. 112.