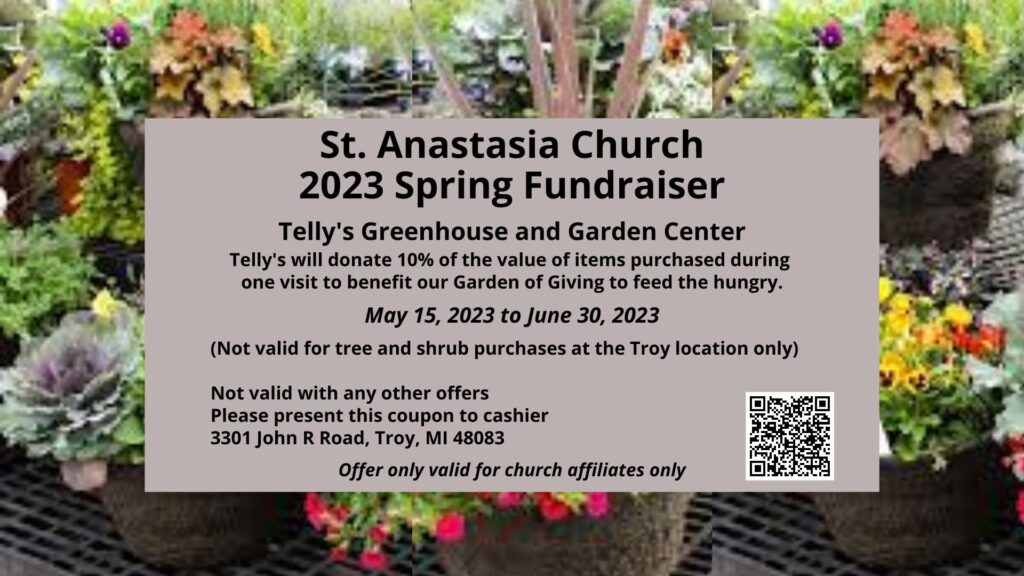 Garden of Giving
Please consider supporting our Garden of Giving by shopping at Telly's Greenhouse and Garden Center in Troy.

10% of the proceeds from your sale go towards purchasing supplies to grow our Garden of Giving, which feeds the hungry locally.

And the king will answer them, 'Truly I tell you, just as you did it to one of the least of these who are members of my family, you did it to me.' (Matthew 25:40)


Please PRINT OFF this coupon and bring it with you (only paper coupons will be accepted).