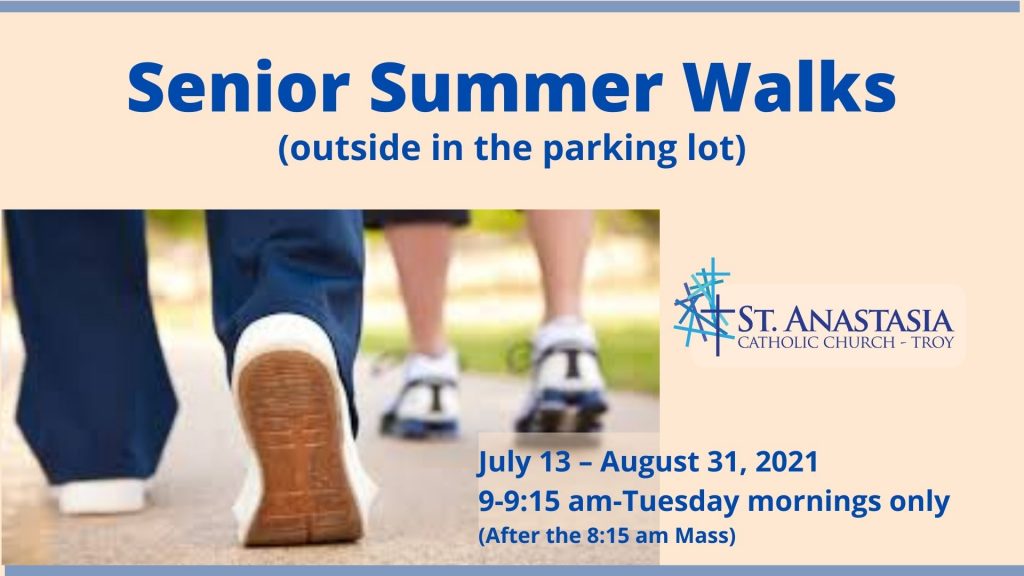 July 13 – August 31, 2021


9-9:15 am-Tuesday mornings only.

We are gathering after the Tuesday 8:15 morning Mass outside to walk together around the parking lot or down Hamman and back.  This would offer you the opportunity for exercise and fellowship. 

To participate you must sign a waiver and RSVP.  Please email Kim Houseman to RSVP and a waiver can be emailed to you. The waivers are also available in our Parish Office.