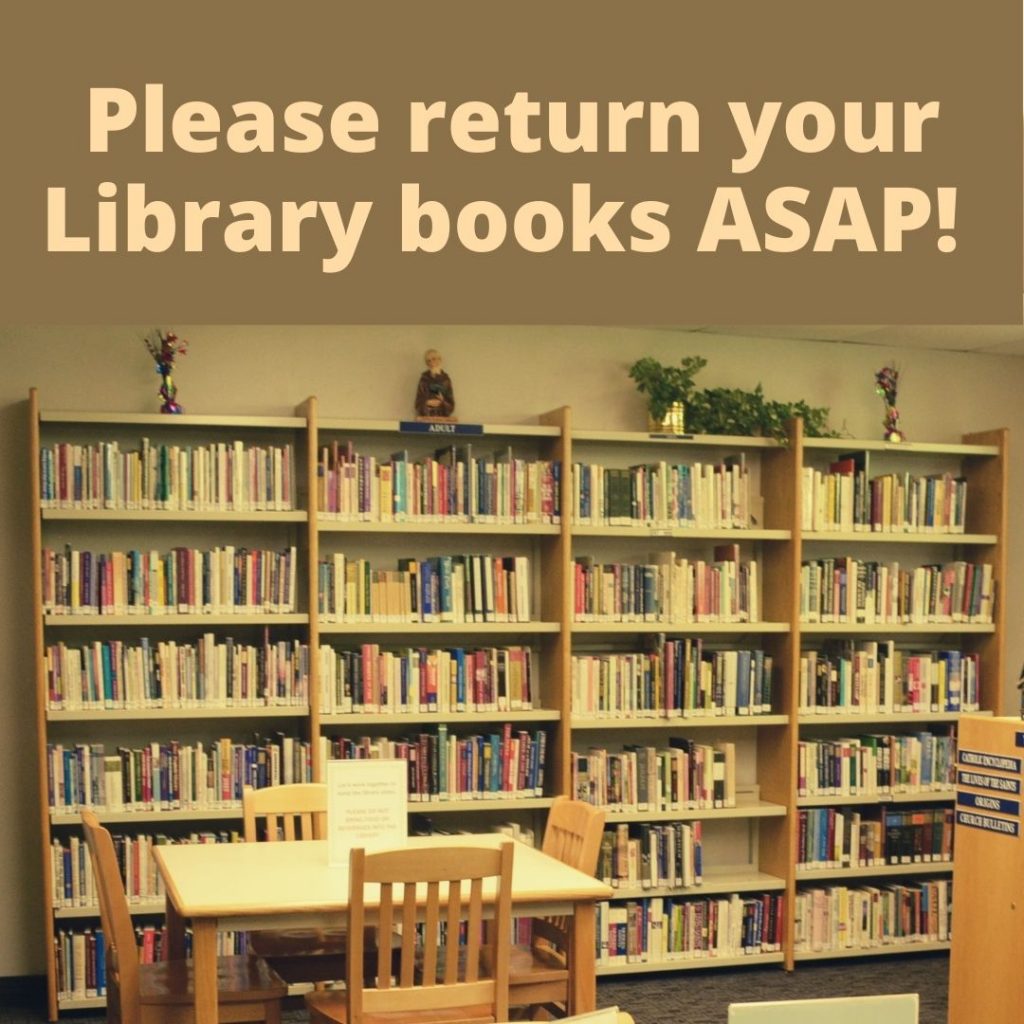 A gentle reminder to return all overdue material as soon as possible to the Parish Library. There is no charge for overdue resources.
3 places you can drop off your resources to:

The book return box is located in the hall outside of the Library.
Bring them to the Parish Office Monday-Thursday from 9 am until 5 pm or on Friday from 9 am until 3 pm.
There is a box between the Church and the Social Hall you may place your items in.
The Library will be closed during renovations.

Thank you!