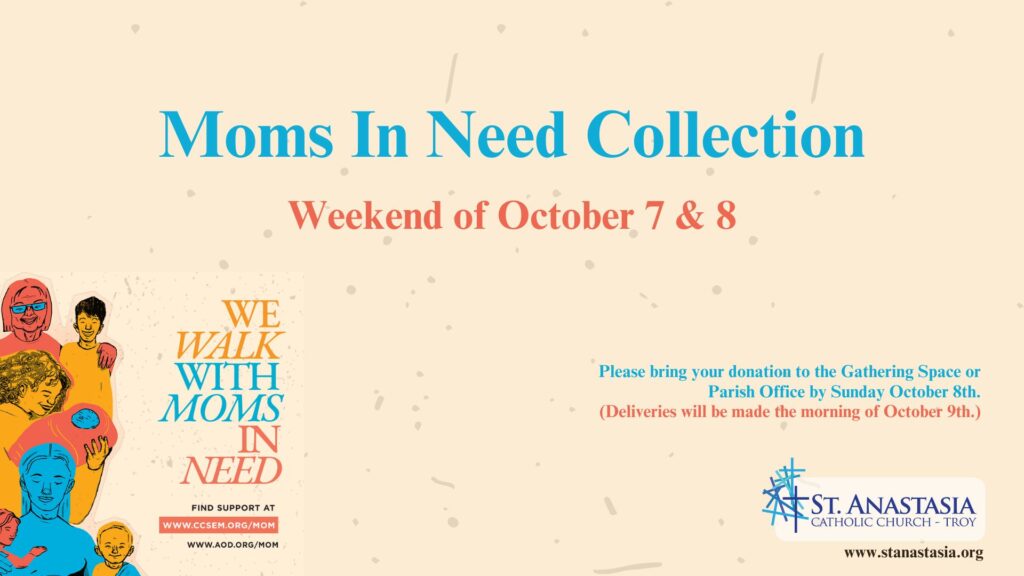 The weekend of October 7 & 8 we are collecting the following items to support the Moms who have chosen Life:
Diapers – Size 1 (only) –

for Christ Child Society (Clawson, MI)




Bleach Wipes, Toilet Paper, Paper Towel, Laundry Soap, and Meijer Gift Cards for the Moms at

Mary's Mantle.
Please bring your donation to the Gathering Space or Parish Office by Sunday October 8th.
Deliveries will be made the morning of October 9th.



You formed my inmost being; you knit me in my mother's womb.
I praise you, because I am wonderfully made; wonderful are your works!
Psalm 139

Thanking God ahead of time for your support and may God bless you for your generosity!