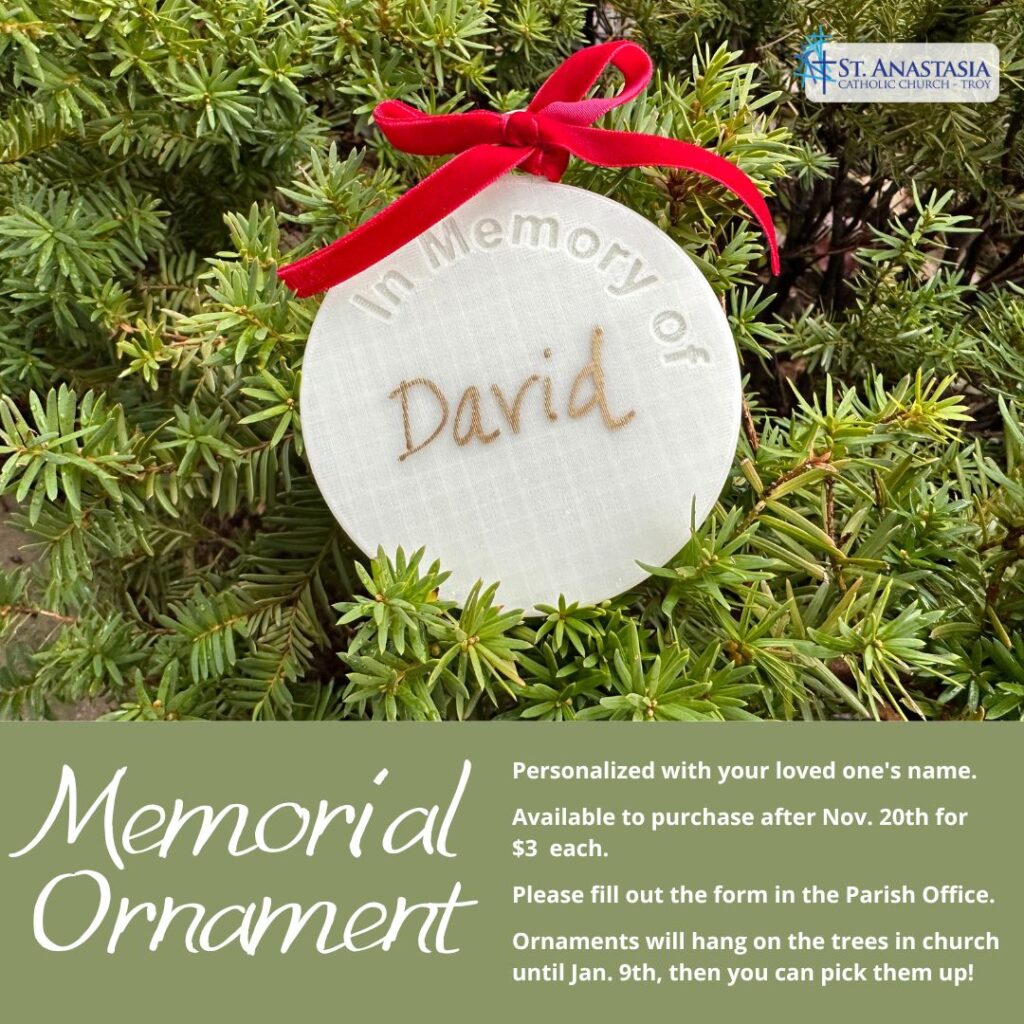 Order a keepsake Memorial Ornament this year in memory of your loved one.
Your loved one's names will be written on the ornament and it will hang on the trees in Church through the Christmas Season.
All will be prayed for.

Ornaments will be sold in the Parish Office beginning November 20th (while supplies Last) or you may also place your order online.
They are $3 each and one name (only) per ornament.
Order Here

They will hang on the trees in Church until January 9, then you may pick them up in the Gathering Space.