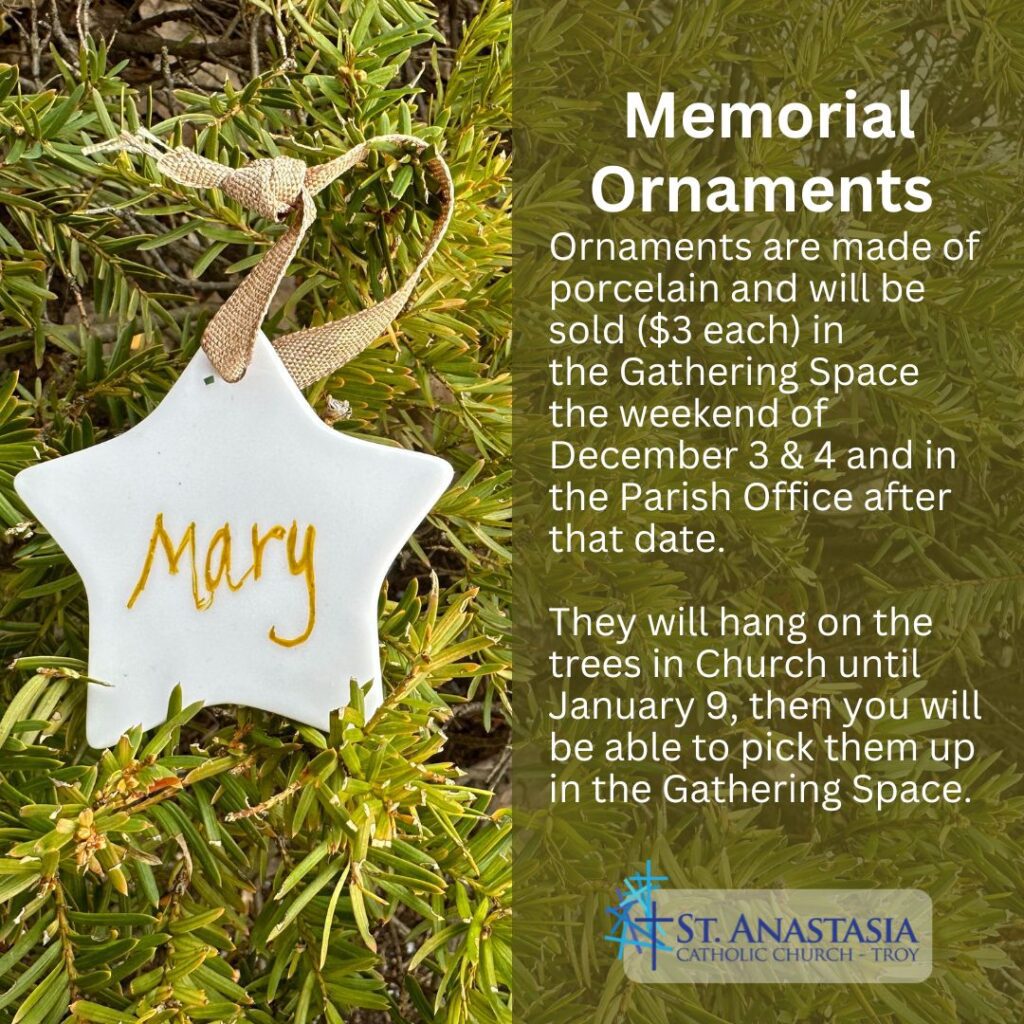 Ornaments will be sold in the Gathering Space the weekend of December 3 & 4 and in the Parish Office after that date.  
You may also place your order online. One name per ornament.  
They are $3 each and are porcelain stars. 

They will hang on the trees in Church until January 9, then you will be able to pick them up in the Gathering Space.