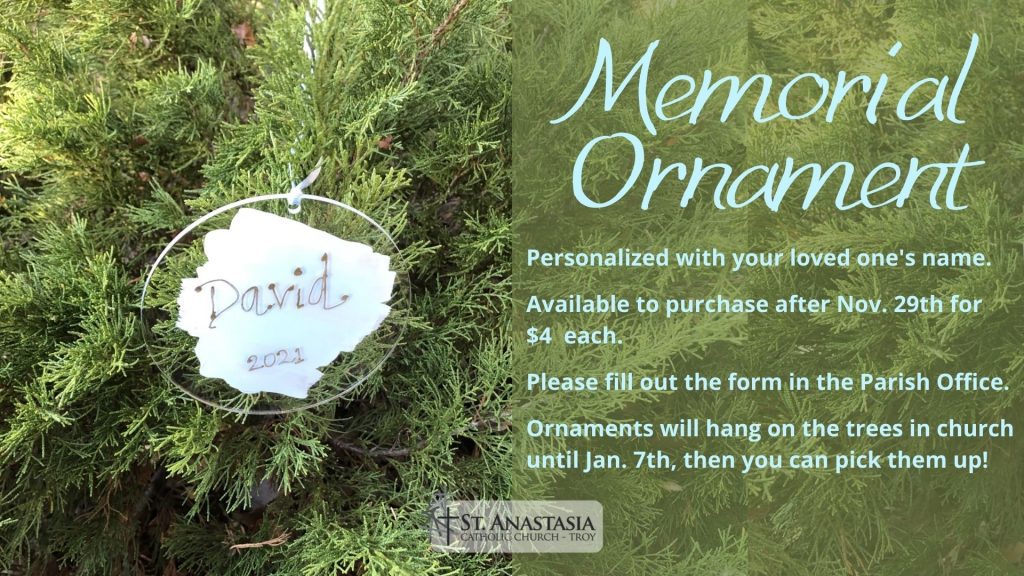 Memorial Ornaments will be sold in the Parish Office starting November 29th. 

The ornaments are clear acrylic with your loved one's name hand painted on it. 

The ornaments are $4 each. Please fill out the form when dropping off your money. One name per ornament.
Or order online

Ornaments will hang on the trees in church until January 9, 2022 and then you may pick them up in the Gathering Space.