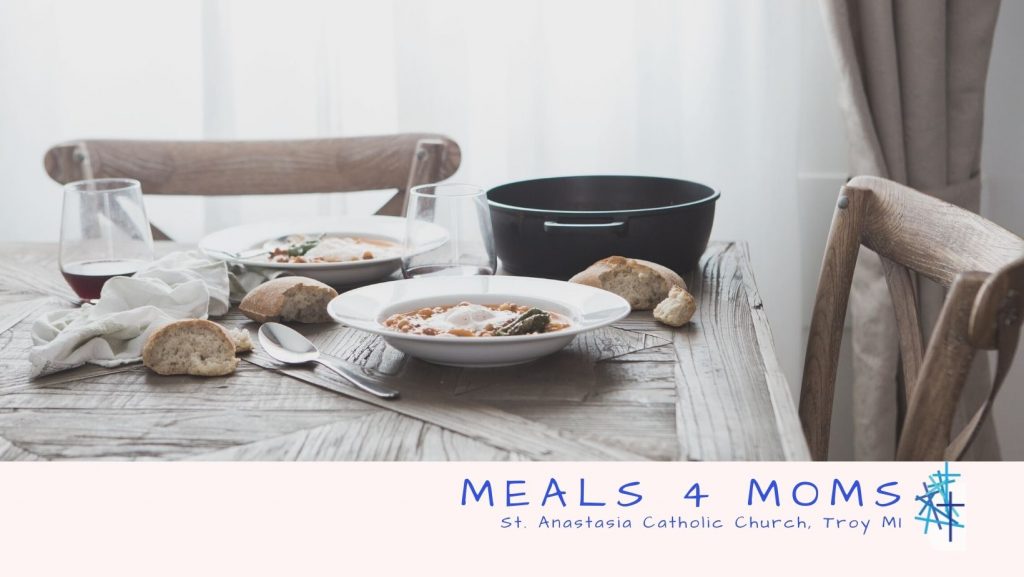 Our hope is to provide at least 5 meals over the course of a few weeks' time to families welcoming home a new baby.  If you are expecting or know of a family in our parish that is getting ready to welcome a new little one, please use this form to sign up requesting a meal train.

Do you love to cook?  Do you hate cooking but you would love to support growing families?  Sign up at this link to be a chef or donate a meal to a family in our parish welcome home a new baby. We will email you every time someone requests a meal train and you can sign up as you are able to help out! (You can take yourself off of the list at any time).
**Newly Added
We would like to support Seniors who have recently had surgery and live alone to this group. If you are interested in dropping off a meal to a Senior please Email.

If you have any questions, please send us an email.