We are so excited to continue updating our Parish Library with a new and fresh look and with great resources to better fit the needs of our parishioners … and we need your help!

Ways you can help:

Monetary: We are looking for monetary sponsors for:
*New resources (multiple sponsors at $10 each);

To make a financial donation of any amount by cash or check, please mark your envelope 'Library". If writing a check, please be sure to put 'library donation' in the memo too!


Resources: Do you own a gently used copy of these specific books? Please drop these specific books only off to our Parish Office during regular office hours.
Heroism and Genius, William Slatterly
The Beer Option, R. Jared Staudt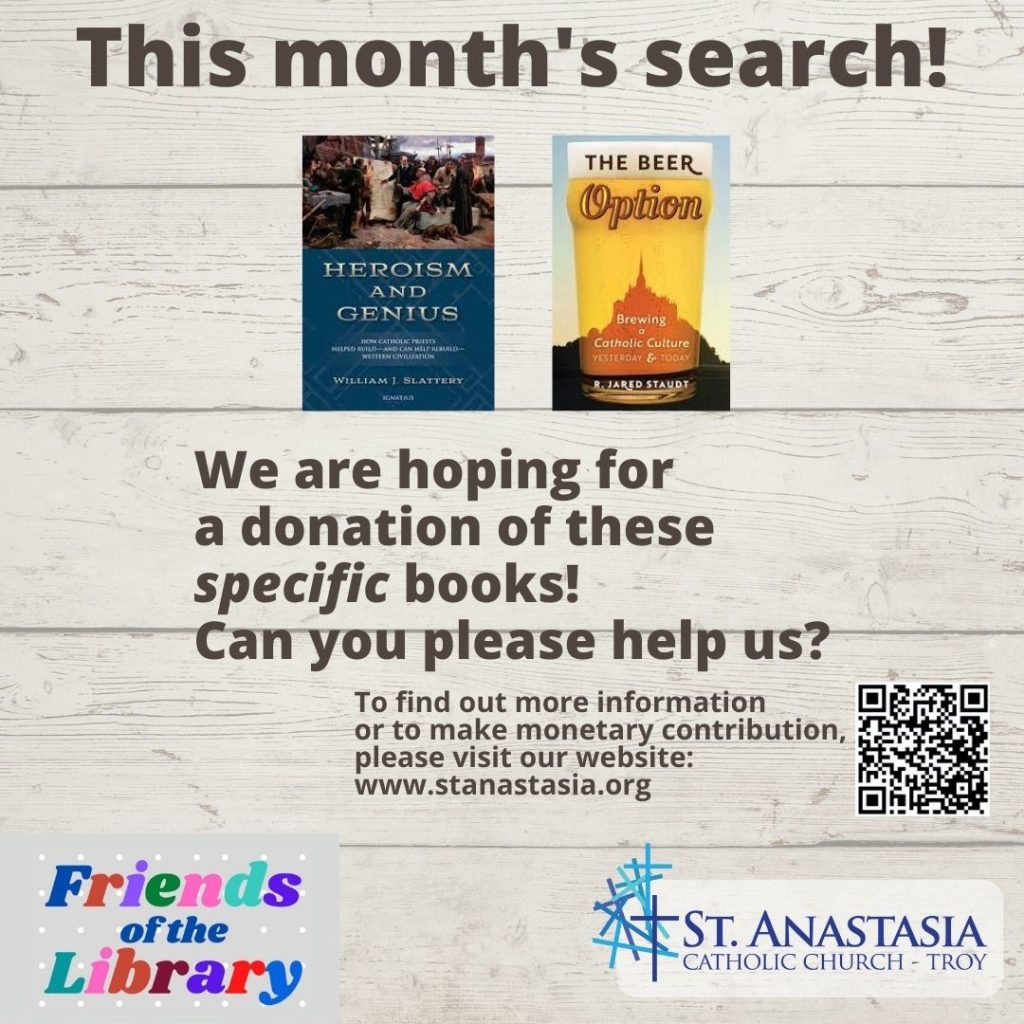 Thank you so very much!!! Any questions, please email Kim Houseman or call (248) 689-8380 Ext. 112.

For more information on our Parish Library (hours, FAQ and more), please see here.