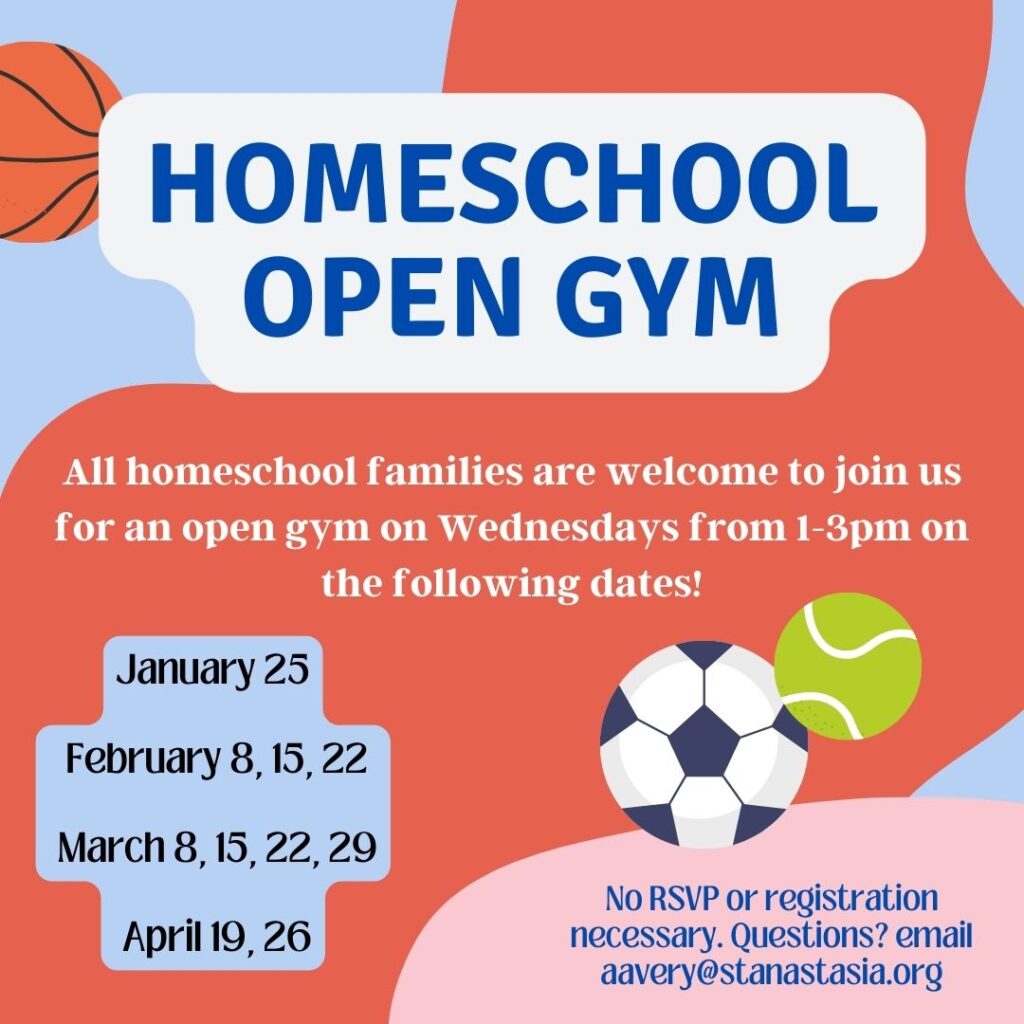 All homeschool families are welcome to an open gym at St. Anastasia.
Get your kids energy out during the winter and build our homeschool community!

Wednesdays from 1-3 pm
January 25
February 8, 15, 22
March 8, 15, 22, 19
April 19, 26

No RSVP or registration necessary.

Questions? Contact Abby Avery by email or call (248) 689-8380 Ext. 120.

Inclement Weather Policy
All dates subject to change with or without notice.